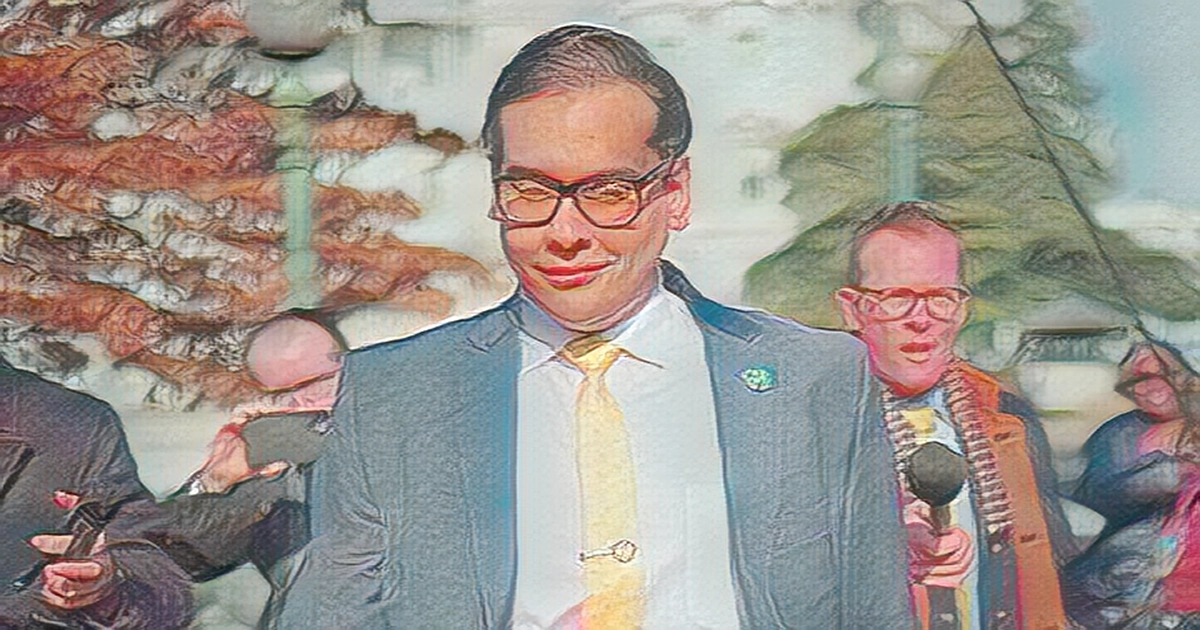 George Santos, R-N. Y., made a major revision to his 2022 campaign filings by stating that a $500,000 loan he made to the campaign didn't come from his personal funds.
The hefty loan came from personal funds of the candidate, according to the check box on the initial filing from September. The box in the new filing, reported by the Daily Beast, is unchecked.
The amended filing doesn't provide any new information about the source of the funds - it says the loan came from the candidate but wasn't Santos' personal money.
The loan amount of $150,000 is still marked as coming from his personal funds. A separate filing shows a $125,000 loan that came from Santos in October, but was not from his personal funds.
Santos said last month in an interview with WABC Radio that the loans were money I paid through the Devolder Organization.
When he first ran for Congress in 2020, Santos said he was making $55,000 a campaign finance form. He made millions of dollars in 2021, according to his campaign filings last year. He told the news site Semafor last month that he made his money legitimately through his company's capital introduction business.
A spokesman for Santos congressional office said they did not comment on campaign or personal matters. Federal prosecutors in Brooklyn opened an investigation into Santos and were looking into his finances last month, including potential irregularities involving financial disclosures and loans he made to his campaign, according to law-enforcement sources.
He is also being investigated by the Nassau County district attorney's office, and the state attorney general's office has said it is looking into a number of issues regarding Santos.
The freshman congressman was under scrutiny after a bombshell New York Times investigation last month showed he had been manufactured, including claims that he owned numerous properties, was previously employed by Goldman Sachs and Citigroup, and had attended and graduated from Baruch College.
Santos has acknowledged some of the fabrications while trying to downplay them. He told the New York Post last month: My sins here are embellishing my r sum. I m sorry. While some fellow Republicans have demanded that he resign, the GOP Steering Committee, led by Speaker Kevin McCarthy of California, voted to give him two committee positions earlier this month - one on the Science, Space and Technology Committee and the other on the Small Business Committee.