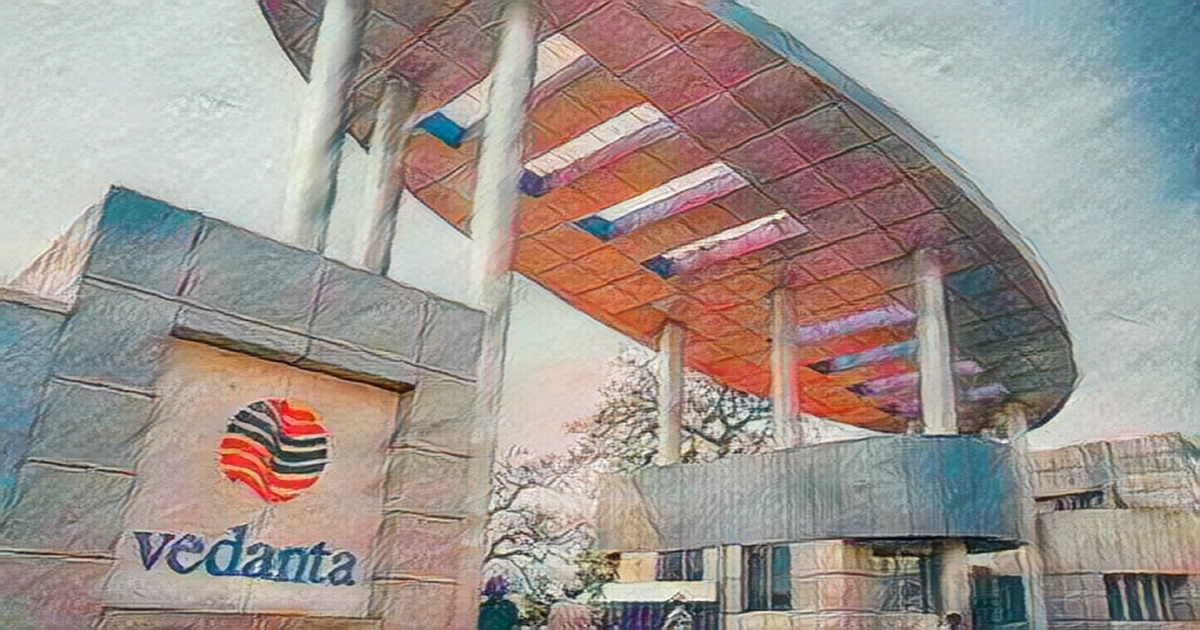 Vedanta will announce its quarterly results on Friday. Analysts expect Anil Agarwal-led company to report a 70 per cent plunge in net profit for the December quarter on an up to 10 -- 12 per cent fall in sales. Margin is seen contracting sharply on the year-on-year YoY basis.
In the same quarter last year, 80 crore was down 74.2 per cent YoY over Rs 4,201 crore. The profit before minority interest fell 66.1 per cent YoY to Rs 1,817. 30 crore. Revenue is flat at Rs 34,371 crore compared to Rs 34,097 crore.
Volumes were flattish to marginally lower across business segments, it noted. PhillipCapital said that production was once again failing to ramp up.
Centrum Broking sees profit for the metals mining major plunging 71.3 per cent YoY to Rs 1,205 crore. It sees sales fall 12.2 per cent YoY to Rs 32,167 crore. Ebitda fell 41 per cent YoY to Rs 6,329 crore.
Kotak Institutional Equities sees its profit for the quarter at 1194.50 crore, down 71.6 per cent YoY. Net sales fell 9.7 per cent YoY to Rs 33,099 crore. Margin is eroding to 19.2 per cent against 19.6 per cent in the September quarter and 31.5 per cent in the same quarter last year.
The brokerage anticipated a 41 per cent YoY and 11.5 per cent decline in Ebitda due to weaker commodity prices across segments, lower benefit of hedges, and weak demand, and a 41 per cent decline in Ebitda.
It forecast 1 aluminium Ebitda to decline 73 per cent YoY but increase 34 per cent sequentially, mainly due to lower zinc prices and the decrease in coal cost decline, oil and gas division to witness 5.6 per cent QoQ drop in Ebitda due to windfall tax and lower crude prices, and Zinc India division to see a 16 per cent decline in Ebitda, it said.
The day would see Anil-Agarwal's company consider a proposal for dividends. Vedanta would have Saturday, February 4, as the record date for the purpose of determining the entitlement of the equity shareholders for the said dividend. Vedanta would host an earnings conference call on Friday from 5: 30 -- 6: 30 PM IST.