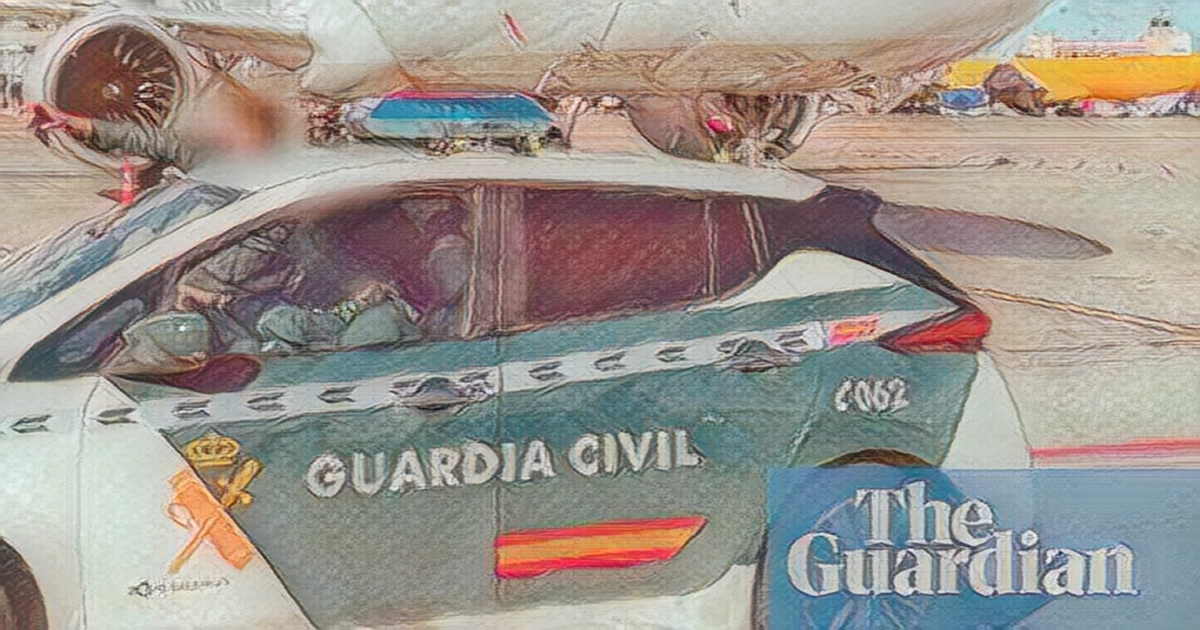 A British man who is wanted by the US authorities for allegedly helping a Russian oligarch evade sanctions related to his $90 m 73 m superyacht has been arrested in Spain.
The US Department of Justice named Richard Masters, 52, has been charged with facilitating a sanctions-evasion and money-laundering scheme involving Tango, a 255 ft luxury yacht belonging to Viktor Vekselberg, a Russian oligarch who is an associate of Vladimir Putin.
Another businessman, Vladislav Osipov, 51, a Russian national, has also been charged in the US, but remains at large.
Since 2018, Vekselberg, the founder of a Russian energy conglomerate, has been the target of US sanctions.
Spain's Guardia Civil Police force said a British national had been arrested at Madrid's Barajas airport in a joint operation with the FBI and Homeland Security Investigation. The US had asked Spain to arrest Masters with a view to extraditing him.
The guardia civil said that the British citizen is the owner and administrator of a trading company in Mallorca that offers maintenance and administrative services to boats.
One of his clients is a Russian citizen who has been banned from operating in US markets and US financial businesses. The yacht in question was used by the aforementioned Russian citizen and his family. The force added that the suspect and his company were thought to have earned as much as 800,000 707,000 for looking after the oligarch's yacht.
After Vekselberg was sanctioned in April 2018, Masters s company took over the management of Tango and conspired with others to evade US sanctions, the US Department of Justice said in a statement.
According to the indictment, Masters created a scheme to hide from financial institutions that payments in US dollars were ultimately for the benefit of Tango and Vekselberg, and used a false name for the yacht, the Fanta. As a result of the statement, US financial institutions processed hundreds of thousands of dollars of transactions relating to the Tango that would not have been permitted had they known of Vekselberg's involvement.
Matthew Graves, the US attorney for the District of Columbia, said those trying to circumvent sanctions against the oligarchs who support the Putin regime were flouting US law.
He said that the United States will not allow its financial institutions and individuals to be manipulated or defrauded for the purpose of benefiting those supporting an illegal war.
Andrew Adams, the director of the Department of Justice's department of KleptoCapture taskforce, said Masters had to face the consequences of his actions.
He said that corporations and executives have a choice. They can help in the global effort to uproot corruption, sanctions, and money laundering, and enjoy the benefits of prompt and fulsome cooperation. Or they can, as Osipov and Masters are accused of doing so, to shield themselves and their clients behind a veil of fraud. Adams said these men made their decisions and now face the consequences of a failed attempt to profit from a sophisticated, transnational criminal enterprise.