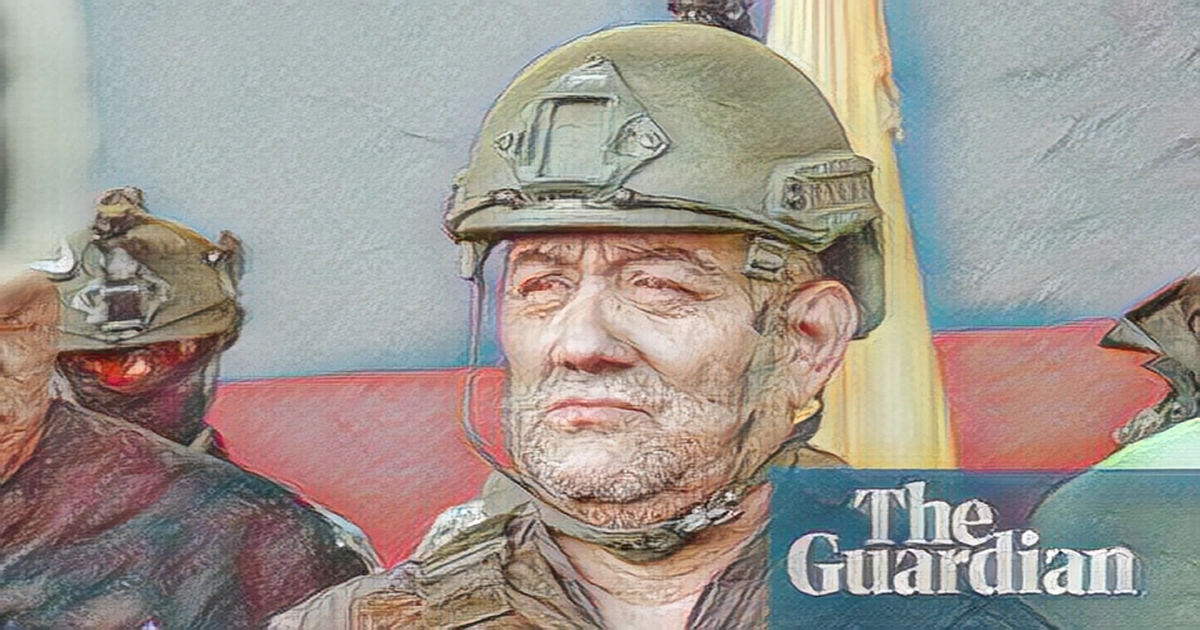 A Colombian man who was once one of the world's most wanted drug lords pleaded guilty Wednesday to US smuggling charges, admitting that he led a cartel and armed group that trafficked in cocaine and deadly violence.
Tons of cocaine were moved with my permission or at my direction, Dairo Antonio suga, better known as Otoniel, told a Brooklyn federal court.
He said there was a lot of violence with the guerillas and criminal gangs and acknowledged that in military work homicides were committed. suga, 51, could face decades in prison if he is sentenced. Federal sentencing guidelines call for a life term, but the US government refused to seek one in order to secure his extradition from Colombia earlier this year, according to US district judge Dora Irizarry.
He agreed to forfeit $216 m as part of his plea deal.
suga presided over the Gulf Clan, which terrorized much of northern Colombia to control major cocaine-smuggling routes. The US authorities have called him one of the most dangerous drug traffickers on the planet, and he was Colombia's most wanted kingpin. The former Colombian president Iv n Duque compared him to the infamous 1980 s-era kingpin Pablo Escobar.
Prosecutors said last year that the gang's thousands of enforcers carried out attacks, kidnappings, torture, assassinations and organized campaigns against Colombian law enforcement and military troops. Sometimes suga personally ordered the killing and torture of perceived enemies and flexed his power by declaring strikes in which businesses had to shut down and people had to stay home throughout the cartel's turf.
In a series of US indictments dating back to 2009, suga was named. The US Drug Enforcement Administration offered a $5 m reward for information leading to his arrest, and the Colombian government offered $800,000. Over the years, Colombian authorities have killed or arrested hundreds of cartel members, and deployed over 1,000 police officers to hunt for the kingpin.
But suga escaped capture in a combination of corruption, alliances with both left and rightwing combatants in the internal conflict that has wracked Colombia for over half a century, and lived off the grid in the countryside until 2021. He said he used a different safe house every night.
When he was apprehended, Duque said suga was not only the most dangerous drug trafficker in the world, but he is a murderer of social leaders, abuser of boys, girls and adolescents. A murderer of policemen suga was extradited to the US this past May. He pleaded guilty on Wednesday to lead a continuing criminal enterprise and various drug trafficking charges that involve nearly 97,000 kg 107 tons of cocaine.
suga got his start as a gunman for a now-defunct Maoist rebel faction, and then switched sides and joined a rightwing militia. Earlier this year, suga claimed to lead an outfit called the Gaitanist Self Defense Forces of Colombia, named for a mid 20th century Colombian leftist firebrand. The group is considered devoid of any political ideology, according to the authorities.