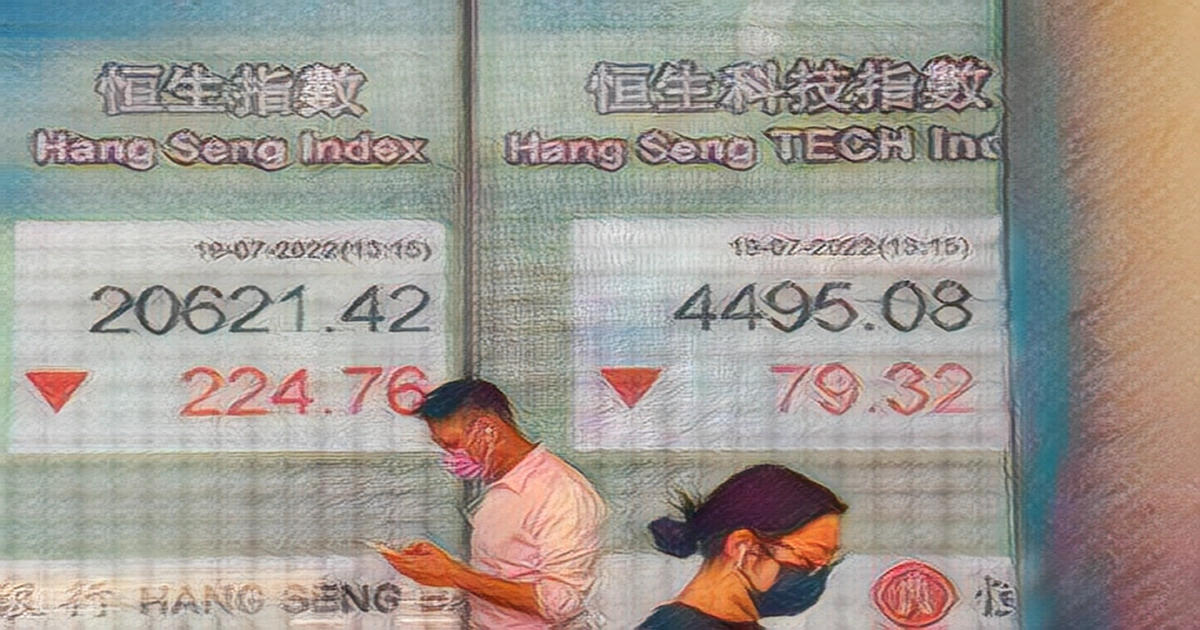 SINGAPORE Reuters Asian equities rose to a new seven-month high on Thursday, with Hong Kong shares playing catch-up to other markets' gains after its three-day Lunar New Holiday.
The broadest index of Asia-Pacific shares outside Japan climbed 0.56% to 555.81. Hong Kong's Hang Seng index was 1.6% higher.
On Thursday, trading was thin with Australia closed for a holiday and certain parts of Asia, including China, still away for the Lunar New Year.
After the Bank of Canada became the first major central bank to say it would hold off on further increases on Wednesday, traders were betting that the U.S. Federal will tone down its aggressive rate hike policy.
After a series of super-sized rate hikes last year, the U.S. central bank is expected to raise rates by a smaller 25 basis point next week on signs that inflation is cooling.
The US GDP release will be of key interest to gauge whether the market expectations are shifting towards a soft landing rather than a recession can continue to hold, according to Saxo strategists.
The prospect of a less aggressive pace in monetary tightening has sparked hopes of a so-called soft landing a scenario in which inflation eases against a backdrop of weakening but resilient economic growth.
The S&P 500 ended lower overnight, and the weak corporate earnings have revived worries over the economic impact of the Fed's restrictive policy.
Boeing Co reported a wider loss for 2022 on weakness in its defense unit, as it warned of further supply chain issues, with the U.S. planemaker missing Wall Street expectations on revenue and earnings per share in the final quarter of the year.
The Bank of England and the European Central Bank meeting are due next week, with traders looking for clues as to when the central banks are likely to turn dovish.
The dollar index, which measures the U.S. currency against six major rivals, was at 101.57, not far off the eight month low of 101.51 it touched last week.
The Japanese yen gained 0.32% to 129.19 per dollar, while sterling was last trading at $1.2407, up 0.06% on the day.
The yield on 10 year Treasury notes was down 1.7 basis points at 3.445%, while the yield on the 30 year Treasury bond was down 2.2 basis points at 3.602%.
A closely watched part of the U.S. Treasury yield curve, measuring the gap between yields on two and 10 year Treasury notes, seen as an indicator of economic expectations, was at 68.8 basis points. The inversion of this curve predicted eight of the last nine recessions, analysts said.
The two-year U.S. Treasury yield, which typically moves in step with interest rate expectations, was down 0.6 basis points at 4.131%.
U.S. crude prices went up 0.42% to $80.49 per barrel and Brent was up 0.14% on the day, with U.S. crude stocks falling less than expected. O R Gold price hit a nine-month high on Thursday, with spot gold flat at $1,946. It had its highest level since April 2022, hitting 73 per ounce.