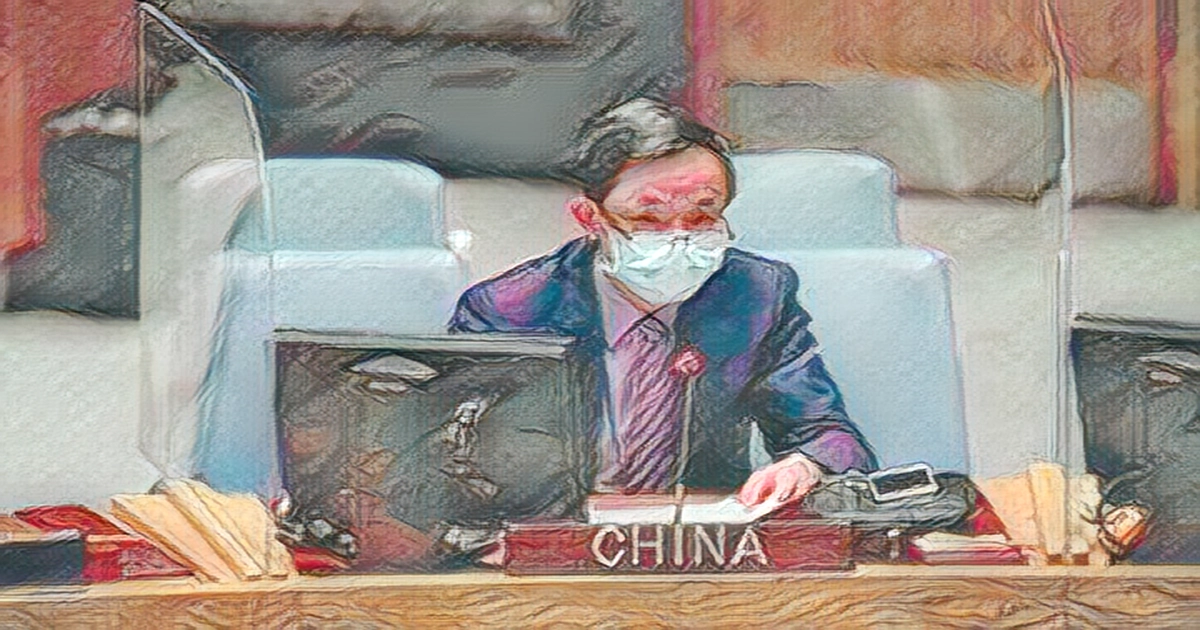 Dai Bing, China's deputy permanent representative to the United Nations, speaks at a Security Council meeting on October 19, 2020 at the United Nations. A Chinese envoy to Syria said on Wednesday that the illegal plundering of natural resources in Syria must stop by foreign troops.
The illegal presence of foreign troops and their illegal military operations in Syria must end, said Dai Bing, China's deputy permanent representative to the United Nations, who said Syria's sovereignty and territorial integrity should be fully respected.
At a UN Security Council briefing on Syria, Dai said that the counter-terrorism situation in Syria remains complicated, and that the international community must adhere to international law and Security Council resolutions, combat all terrorists in Syria with zero tolerance, and cease to condoning, shielding or politically exploiting terrorist forces. ALSO READ: China urges the US to stop plundering Syrian oil resources.
The envoy said there would be greater efforts in the next six months to ensure a full implementation of Resolution 2672 adopted on January 9 on cross-border aid deliveries into Syria, hoping that a bigger impact could be achieved on the ground.
He noted that the cross-border mechanism of humanitarian deliveries is a temporary arrangement under special circumstances, and ultimately there should be a gradual and orderly transition to cross-line deliveries.
We welcome UN's updated plan for cross-line operations in northwest Syria and look forward to seeing a more significant increase in the frequency of aid operations as well as the size of convoys, Dai said. Cross-line delivery for the Rukban refugee camp in southeast Syria should be resumed as soon as possible. READ MORE: US forces steal 50 tankers of Syrian oil in Hasakah province.
He noted that unilateral sanctions and the resulting over-compliance run counter to the efforts of the Security Council and the wider international community to improve humanitarian access and increase humanitarian resources in Syria.
China calls for all countries to lift unilateral sanctions against Syria once more, said Dai.