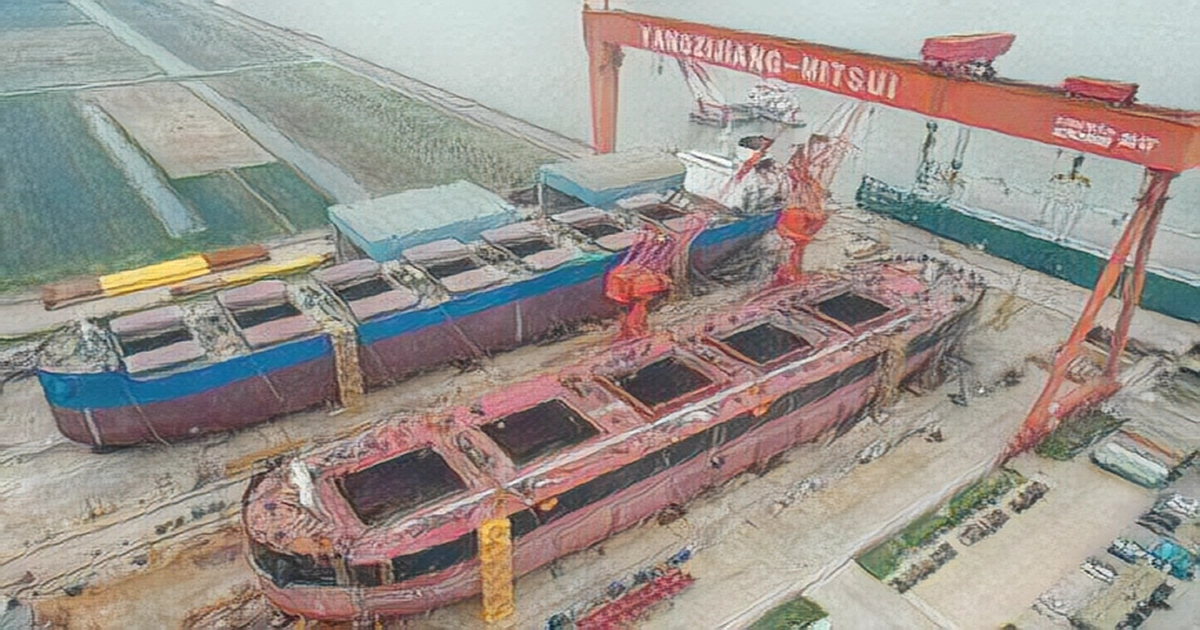 This andated file photo shows an aerial view of a shipbuilding yard in Taicang, Jiangsu province. China's shipbuilding sector has led the world's shipbuilding sector by the end of 2022 with the biggest market share in terms of output and orders, according to official data.
The country's shipbuilding output hit 37.86 million deadweight tons dwt last year, accounting for 47.3 percent of the world's total, according to the China Association of the National Shipbuilding Industry.
New orders, a major indicator of the shipbuilding industry, stood at 45.52 million dwt in 2022, with a global market share of 55.2 percent.
The sector's holding orders totaled 105.57 million dwt, up 10.2 percent year on year, taking up 49 percent of the world's market share.
Six Chinese shipbuilding enterprises were ranked as the top 10 in terms of the three aforementioned indicators, according to the association.