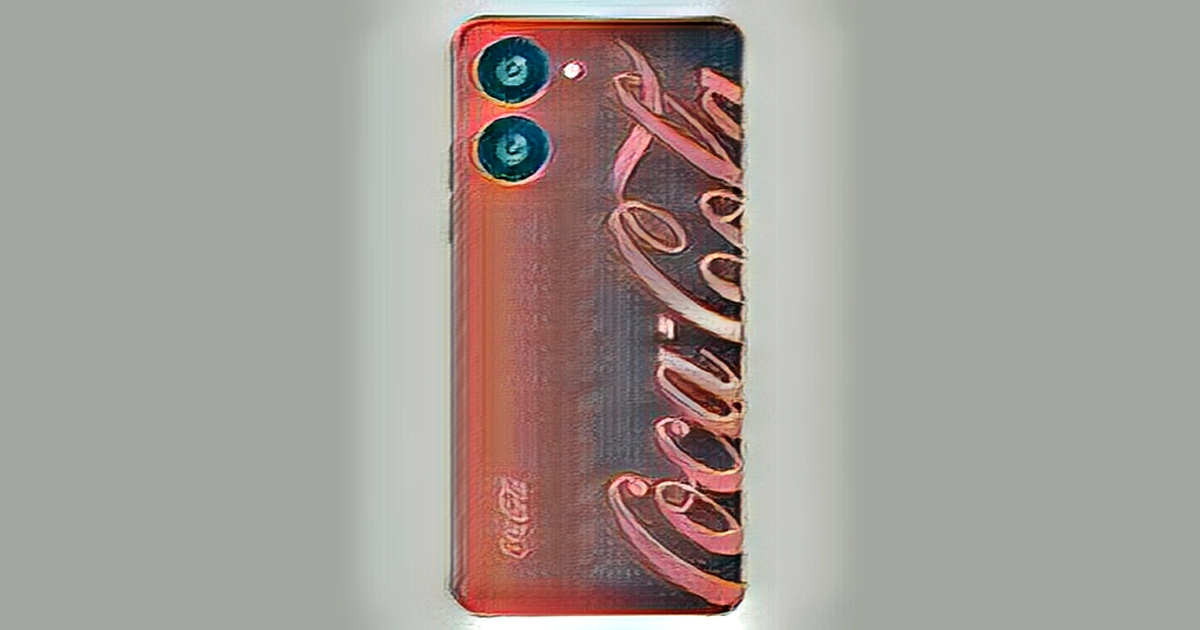 Coca Cola, the world's most iconic soft drink brand, is planning to launch a smartphone in India to further cement its presence in the country. You read that right, not a new flavor or a smart bottle tech, but a smart phone!
The innovation by Coca-Cola will mark a major shift in the company's strategy, as it has never ventured into the technology space before. The Cola Phone, as it is dubbed on social media, is expected to launch in India as soon as this quarter and Coca-Cola is working with a smartphone brand for the collaboration, according to Indian tipster Mukul Sharma.
Another tech tipster Ice Universe shared Cola Phone's images and a Twitter account named Colaphone, which does not appear to be verified as of yet. The Colaphone account is responsible for 8 smartphone brands - Apple, Samsung, OnePlus, Reale, OPPO, Nothing, Xiaomi and Huawei.
There is no official word on the specifications and pricing, but it seems to share design sensibilities with the realme 10 series of phones, given the leaked images of the Cola Phone.
There are dual cameras in the back, one of which could be a wide-angle lens and another could be a telephoto. Connectivity options may include Wi-Fi, Bluetooth, GPS, 5 G and a USB Type-C port for charging.
This won't be the first time that a smartphone brand in India has partnered with other big non-tech brands. We have seen a OnePlus McLaren Edition phone and OPPO's Avengers Edition smartphones in the past.
The launch of a new smartphone by Coca-Cola will be a great opportunity for the company to reach a wider customer base and establish itself in pop culture even further.
A social media app for giving compliments is going viral among teens.
As Netflix s Reed Hastings steps down, meet the two new CEOs who replaced him.