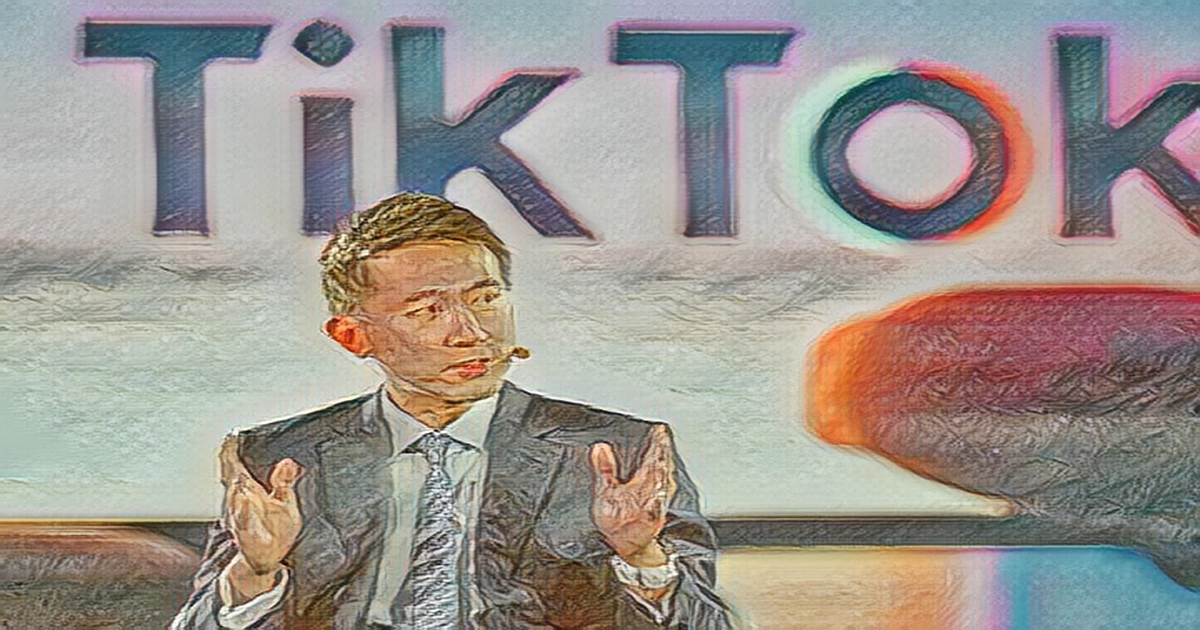 TikTok's top executive will testify in front of Congress for the first time in March as the U.S. considers banning the Chinese-made app.
The Wall St. Journal reported on Monday that CEO Shou Zi Chew will appear before the House Energy and Commerce Committee on March 23. Chew will be the only witness at the hearing, giving the skeptical Republicans ample time to question his company's deep ties to China.
TikTok allowed the Chinese Communist Party to access American user data, Rep. Cathy McMorris Rodgers, R-Wash. who chairs the committee, told WSJ. Americans deserve to know how these actions affect their privacy and data security, as well as what actions TikTok is taking to keep their kids safe from online and offline harms. TikTok is a popular video-sharing app owned by Chinese tech company ByteDance. The app is concerned that it is turning over data on Americans because of China's laws that require tech companies to share their data with the government whenever asked.
TikTok will never share any of its data with the Chinese government, as stated by TikTok. It has also put in place a plan to house its data on American users in separate servers based in the U.S.
The plan includes TikTok giving U.S. officials — Committee on Foreign Investment and the U.S. CFIUS oversight of its algorithms.
The social media platform has already spent $1.5 billion on the reorganization of its U.S. operations. TikTok argues that the restructure and added oversight will ensure that U.S. user data will not be accessible to its Chinese parent company and will be shielded from the Communist Chinese Party CCP, despite the fact that many U.S. lawmakers and officials say America shouldn't take any chances. Multiple lawmakers have put forward legislation banning the app outright, as former President Donald Trump threatened to do.
I don't believe there is a path forward for anything other than a ban, FCC Commissioner Brendan Carr said last year, adding that there is not a world in which you can have sufficient confidence that it won't be reintroduced into the hands of the CCP. TikTok pushed back on Carr in a statement to FOX Business, arguing that the commissioner has no role in discussions with the CFIUS. Carr and others critical of Chinese apps have urged other federal agencies and Congress to take action because of the FCC's lack of authority to regulate TikTok.
Commissioner Carr has no role in the confidential discussions with the U.S. government related to TikTok and appears to be expressing views independent of his role as FCC commissioner, TikTok responded. We are confident that we are on a path to reaching an agreement with the U.S. government that will satisfy all reasonable national security concerns. While TikTok representatives insist that users' data is safe, executives for the company have admitted under oath that they have admitted that the company's executives have admitted under oath that the user's data is safe.
That access is often used, as it was revealed in a report from BuzzFeed in 2022. The outlet obtained audio from more than 80 internal meetings at TikTok, showing that U.S. employees were not allowed to access user data and instead relied on Chinese employees to do so.