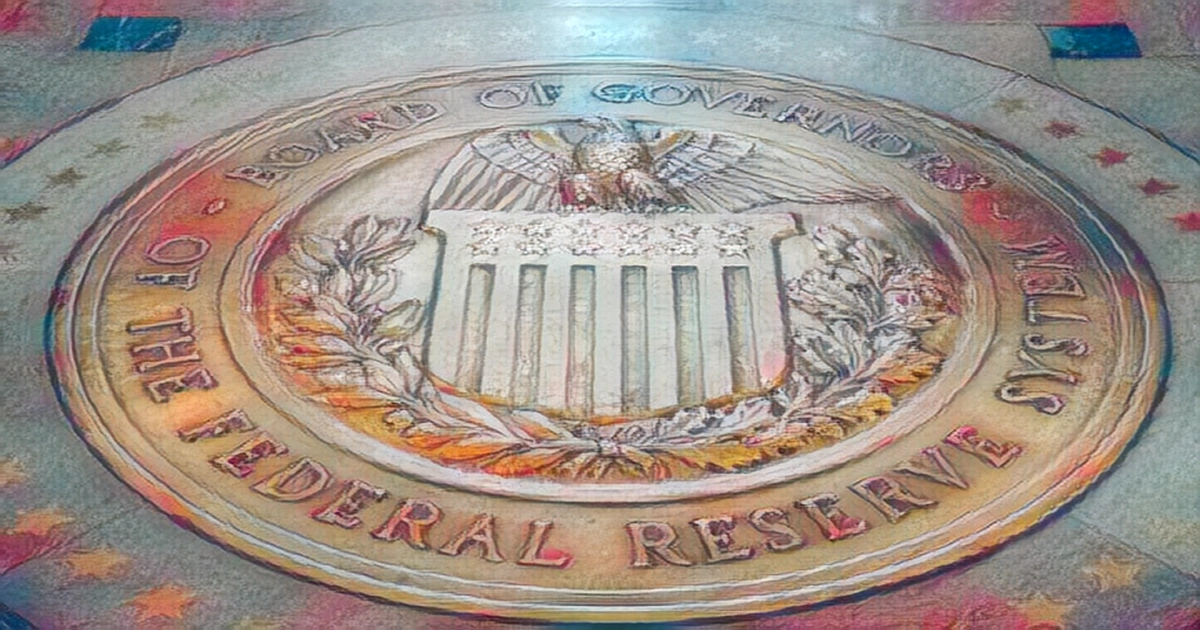 In this Feb 5, 2018 file photo, the seal of the Board of Governors of the United States Federal Reserve System is displayed in the ground at the Marriner S Eccles Federal Reserve Board Building in Washington. The US Federal ReserveFederal Reserve is likely to lift the benchmark rate above 5 percent. PHOTO AP The US Federal ReserveFederal Reserve is likely to lift the benchmark rate above 5 percent and keep it there to squeeze too high inflation out of an economy where the labor market remains strong even after nearly a year of the most aggressive Fed rate hikes in 40 years.
The US Labor Department reported last month that employers added more than half a million jobs, the lowest in more than 50 years, and the unemployment rate fell to 3.4 percent, the lowest in more than 50 years.
That was also the view of San Francisco Fed President Mary Daly.
In December, Fed policymakers thought they would need to lift rates to at least 5.1 percent this year to tame inflation, and that projection is still a good indicator of where policy is going, Daly told Fox Business Network.
ALSO READ: Poll: Fed to give two 25bps hikes in Q 1, followed by pause.
She said that I'm prepared to do more than that if more is needed. For Daly and other Fed policymakers including Fed Chair Jerome Powell, the view is not new and is particularly not surprising, given what Daly called the wow strength of January's job gains.
It's a turnaround for markets.
The Fed increased its benchmark rate by a quarter-of-a-percentage point to 4.5 percent -- 4.75 percent earlier this week. In a news conference after the decision, Powell said that he believes that with the labor market still tight, monetary policy should be adjusted to make sure that the job market is balanced and that inflation is not too high.
After Friday's job report, traders who were skeptical that the Fed would need more than a one more quarter point interest rate increase in March, moved after Friday's job report to price a further increase in May.
The policy rate would be in the 5 percent -- 5.25 percent range.
The traders pushed out their expectations for eventual Fed rate cuts after the jobs report, pricing them to start in November versus September previously.
Powell doesn't believe that inflation will fall fast enough to allow the Fed to cut rates at all this year.
Friday's Labor Department report showed slower growth in average hourly earnings to a 4.4 percent pace, from an upwardly revised 4.8 percent in December.
The Fed welcomes any signs of easing wage pressures, but the pace of growth in average hourly earnings is still too strong to help lower inflation, according to Ryan Sweet, a writer for Oxford Economics.
It is progress on inflation that will drive the Fed's policy decisions ahead, Daly said on Friday. In December, inflation was 5 percent, a decrease from earlier in the year, according to the Fed's preferred gauge.
It's too early to say that inflation has peaked, Daly warned.
ALSO READ: Fed to size up next rate hike with eye on inflation
She said that the direction of policy is for more tightening and holding that restrictive stance for some time. We're going to have to be in a restrictive stance on policy until we truly understand and believe that inflation will come back down to our 2 percent target.