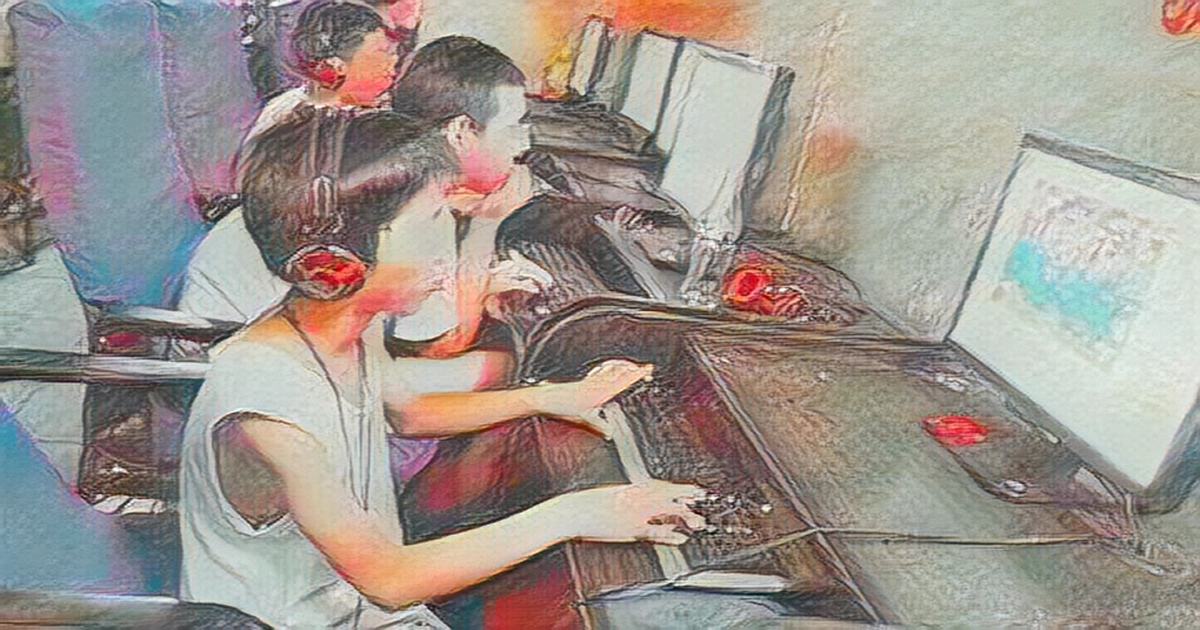 The security of personal information is a concern among teachers and parents.
Privacy protection of juveniles in cyberspace needs to be strengthened through legislation, as smart devices have become a necessity in children's lives, according to a recent report.
In recent years, China has taken measures to create a safe online environment for children, but there are still risks that could harm their physical and mental health, such as vulgar content and the leaking of personal information, according to a report by the Chinese Communist Youth League Central Committee and the China Internet Network Information Center.
In 2021, the number of underage internet users hit 191 million, or 96.8 percent of minors.
Its random survey of 41,200 people through a nationwide questionnaire found that 20 percent of underage users are poor at identifying online fraud and rumors, with little awareness of privacy protection.
About 57 percent of parents and 79 percent of teachers expressed concerns about information security in smartwatches, smart desk lamps, smart speakers and electronic dictionaries, which are rapidly growing and widely used among children, calling for rules to unify safety standards to regulate the functions of the devices as soon as possible.
In January to March, China sold 25.8 million wearable products, of which 3.3 million were smartwatches for children, according to the Internet Data Center.
It is essential for device operators to prevent children from suffering online threats by strictly implementing real-name registration and upgrading security defense systems in a timely manner, said Kong Yiying, mother of a 7-year-old boy from Foshan, Guangdong province.
She bought her son a smartwatch when he was in kindergarten to keep him from getting lost. After a review, every friend request needs to be approved by her, but she admitted that her anxiety about the safety of such products remains unabated.
Users are required to register the watch with their real identity, but what I can see is the names of applicants, which is not enough, and it's hard for me to figure out who they are, let alone for my boy to be able to do so. If someone is attempting to defraud a child by forging or stealing the personal information of another child, that's dangerous. She added that device producers have to upgrade their verification system to keep up with users' identities.
According to the survey results, the consumer surnamed Hu, from Chengdu, Sichuan province, showed similar concerns and suggested that the nation should specify what functions such smart devices can have, including users' images, fingerprints and locations, with clear liabilities for the device producers and operators.
In addition, the report said that teen mode should be optimized, which filters harmful content for juveniles and sets time limits.
Some content seems to introduce science knowledge but I found it actually was advertising information for selling toys. In August, the Cyberspace Administration of China said it had received public views on formulating the regulation and would provide a supplement for the revised Minor Protection Law, which came into effect on June 1, 2021.