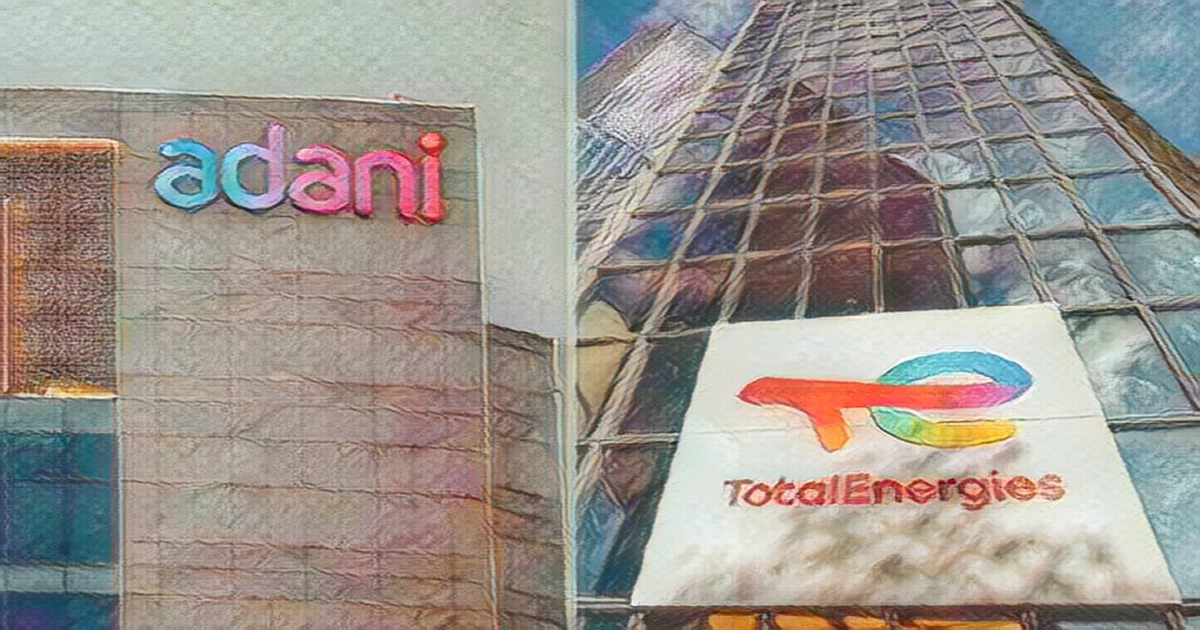 European multinational energy major TotalEnergies has not yet signed a new contract that was announced last year to extend its partnership with Adani Group to the production of green hydrogen, CEO Patrick Pouyanne said on Wednesday.
Nothing was signed, as it was announced. It doesn't exist, Pouyanne said after the earnings presentation in Paris on Wednesday, referring to the new hydrogen venture with the Adani Group. It is just good sense to pause things while the audit goes forward because of the fact that Mr Adani has other things to deal with now. Pouyanne said the company was waiting for the results of an audit by the Indian conglomerate in response to allegations of financial irregularities by Hindenburg Research.
Last week, TotalEnergies, France-based TotalEnergies said that Adani Group will hire one of the 'big four' accounting firms like PwC, EY, KPMG, and Deloitte.
According to a report from the French company, TotalEnergies' stakes in Adani Total Gas and Adani Green Energy were still worth more than when they were purchased, he said.
TotalEnergies has investments in several group companies of Adani, like 50 per cent in Adani Total, 37.4 per cent in Adani Total Gas and 19.75 per cent in Adani Green Energy Limited.
TotalEnergies CEO Pouyanne said that TotalEnergies isn't responsible for the financial health of the Adani group, with which it has a number of joint ventures.
Adani Green is still worth twice as much as we invested, and Adani Gas is still worth eight times more. He said that our accounting was healthy, there was due diligence before and due diligence after.
He said that its $3.1 billion investment in the gas and renewables companies in the Adani Group is healthy.
These companies have assets and revenue and are healthy, Pouyanne said at the earnings presentation in Paris on Wednesday.
He said that the French company conducted due diligence before and after investing in the Adani companies.
Adani had not requested financial support from TotalEnergies for existing projects, he said.
A report on the Adani Group accusing it of stock manupulation and accounting fraud over the course of decades was released by US-based short-seller Hindenburg Research. The stocks of Adani Group have tanked to new lows in the stock market since then. After nearly eight sessions, the stocks were seeing a recovery this week. The report is baseless, according to the conglomerate, which denied the allegations.
After the report, TotalEnergies came out with a detailed statement saying its investments in Adani s entities were in full compliance with Indian laws and TotalEnergies internal governance processes.
The France energy major said last week that the due diligence was carried out to TotalEnergies satisfaction, was consistent with best practices, and all relevant material in the public domain was reviewed, including disclosures to regulators required under applicable laws.
Also Watch: Turkey Earthquake: Four-Member Dog Squad From India Helping With Rescue Ops