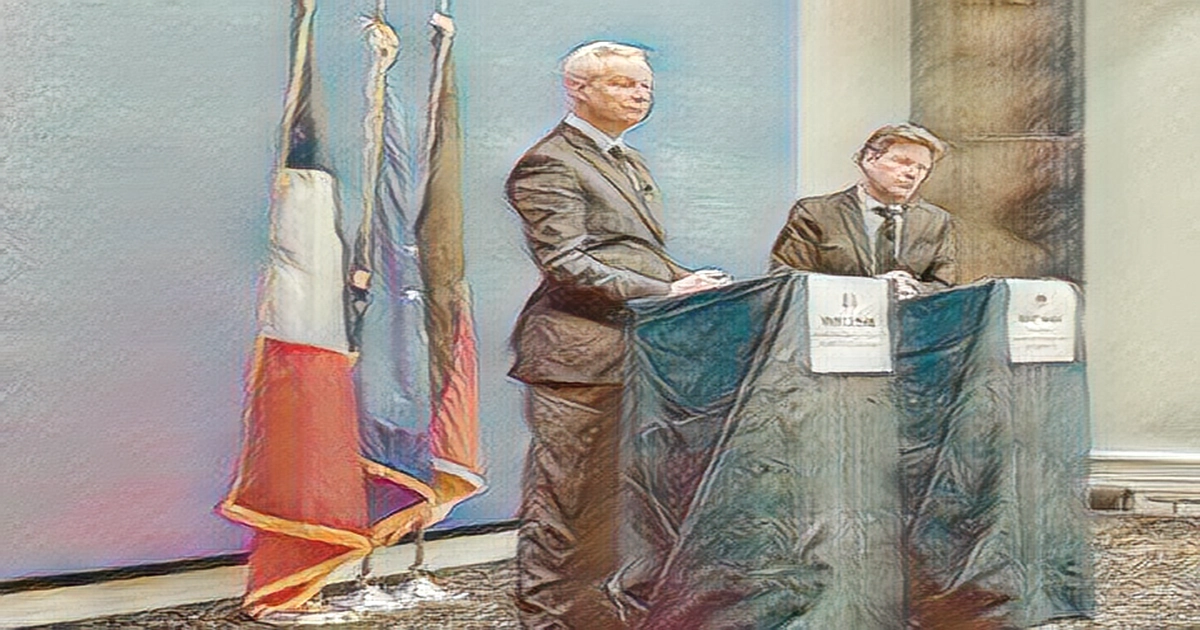 On February 7, 2023, Robert Habeck right German Vice-Chancellor and Federal Minister for Economic Affairs and Climate Action, and Bruno Le Maire, French Minister of Finance, Economy, Industrial and Digital Sovereignty, hold a joint press conference at Gallup in Washington, DC. PHOTO AFP WASHINGTON France and Germany's economy ministers agreed in Washington to engage with Europe's concerns over subsidies for green technologies under the US Inflation Reduction Act, but emerged with few specifics from meetings with top officials there.
European capitals worry that the act, designed to protect US companies from the impact of price rises and subsidize investments in new green technologies, will undermine their firm's competitiveness in the giant North American market.
After a meeting with US Treasury Secretary Janet Yellen, German Economy Minister Robert Habeck and his French counterpart Bruno Le Maire said that they agreed that there had to be transparency on the specific subsidies so that the European Union could match them if necessary.
Le Maire told reporters that it's a process and in a process you go step by step. Habeck said there was no rush to reach a solution on the issue of access to key raw materials.
ALSO READ: EU to protect competitiveness from US inflation act.
Habeck said that the symbolic trip by the duo in charge of Europe's two largest economies was intended to highlight the importance of the matter.
Europe's competitiveness in future industries, such as electric vehicles and battery manufacturing, is at stake, along with access to the raw materials that go into them.
After meeting with Yellen, Commerce Secretary Gina Raimondo and White House officials, Habeck and Le Maire emerged with little other than pledges to be clear about their competing green subsidies.
The act does not help European competitors, even though Canadian and Mexican companies are eligible to benefit from many of its provisions.
According to Habeck, there will be a technical group that will make transparency work, as both sides agree on the need for transparency on subsidies. Le Maire said that you can not have fair competition if there is not full transparency on the level of public subsidies and public tax credits that are granted to private companies.
Readouts from US officials were less specific about the outcomes and signaled no major concessions. The US Treasury said Yellen discussed both the US and European clean energy subsidy plans, stressing the need to stimulate innovation and technology development and deployment on both sides of the Atlantic to meet climate goals.
The Commerce DepartmentCommerce Department said in the meetings that the IRA is a key tool for the United States and is the most significant US climate legislation to date. Commerce applauded the US-EU Trade and Technology Council TTC's work to promote transparency for US and EU semiconductor subsidies and support supply chains.
Some US lawmakers say opening the act's tax credits would hurt the competitive advantages US companies would get and limit U.S. investments because of the fact that the act's tax credits would be given to European rivals.