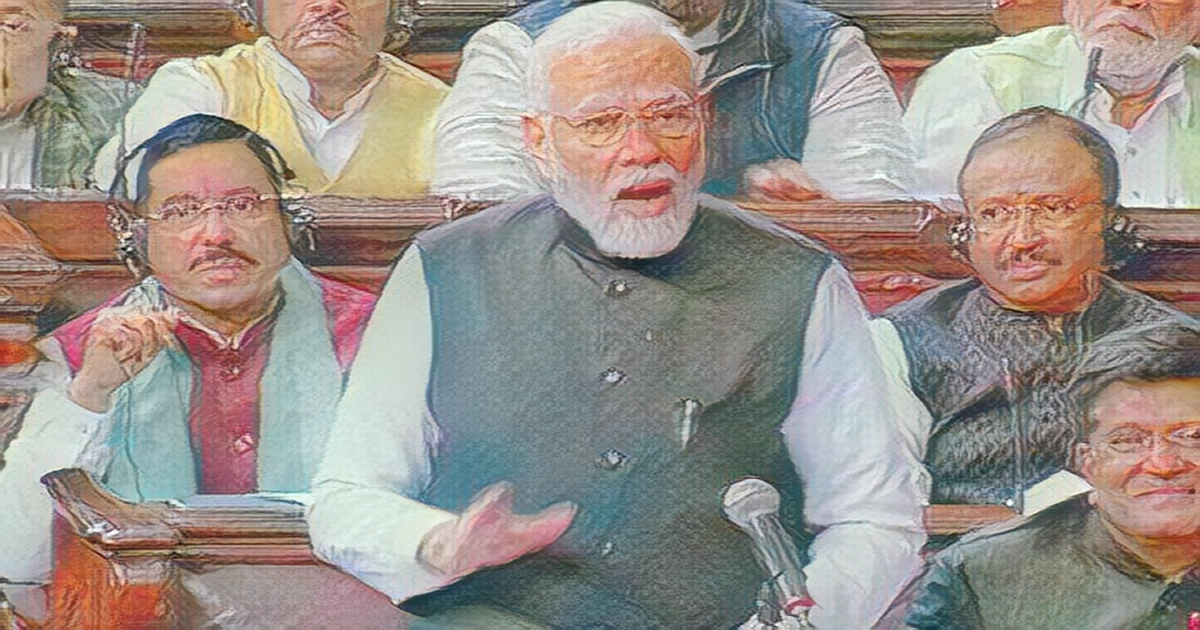 Prime Minister Narendra Modi has rebuked Congress on Thursday for objecting to the names of certain government schemes and the insertion of some Sanskrit words. He said that some people had problems with the names of schemes of government and Sanskrit words in the names.
I read in a report that 600 government schemes were in the name of Gandhi-Nehru. I don't understand why people from their generation don't keep Nehru as their surname? PM Modi asked during a motion of thanks on the President's address in Rajya Sabha.
He said that the grand old party misused Article 356. Who is in power with Article 356? If a government was toppled 90 times, who did it? He asked.
A prime minister used Article 356 President's rule 50 times and that name is Indira Gandhi. The communist government in Kerala was elected which wasn't liked by Pandit Nehru and was toppled, PM Modi said.
The governments of veterans like MGR and Karunanidhi were also dismissed by the Congress people, he said. The government of Sharad Pawar was toppled too. We have seen what happened with NTR when he was in the US for treatment and attempts were made to topple his government, Modi said, continuing his attack on Congress.
During the address, the prime minister highlighted various schemes and measures to boost the security and economic growth of the country. He said more than 350 private companies have come into the defence sector. Our country is exports worth more than 1 lakh crore in this sector. He said that every sector has grown from retail to tourism.