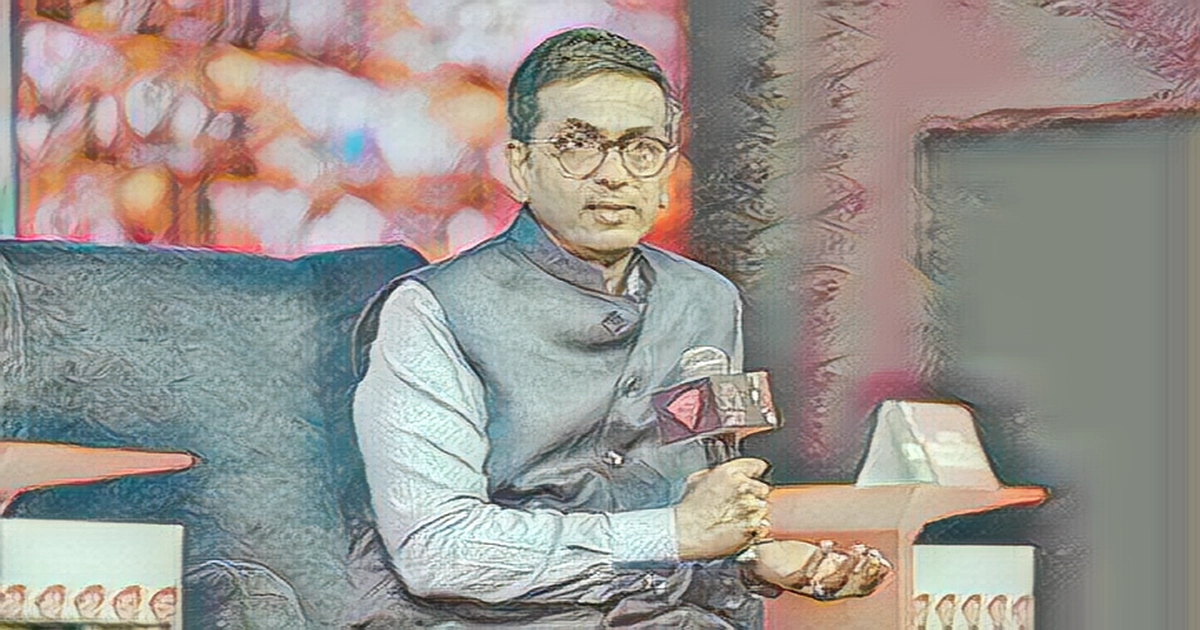 Justice Dhananjaya Y Chandrachud, Chief Justice of India, said it was just a difference in perception when it comes to what Minister of Law and Justice Kiren Rijiju said about Information Bureau's report that was made public. CJI Chandrachud was speaking at the India Today Conclave 2023, in what is the first appearance of a sitting Chief Justice of India.
He has a perception, I have a perception and there is bound to be a difference in perception. "We have to deal with differences in perception even within the judiciary," CJI Chandrachud, who was received with a thunderous applause from the audience.
I respect his perception and I am sure that he has a great deal of respect for ours as well. The reason we put it on the website was in order to meet the criticism that we lack transparency and a genuine belief that opening up our processes will foster greater confidence among citizens about the work we do, said the Chief Justice.
Kiren Rijiju, who participated in the India Today Conclave 2023 in an earlier session on Day 2, was upset with the way in which the Supreme Court had made public the reason behind withholding permission for someone to become a judge. He said that matters that should have been kept private should not have been made public, and that is between the government and the judiciary. The individual in question is a lawyer, Saurabh Kirpal, who was recommended by the Supreme Court collegium for elevation as a Delhi High Court judge. After the Information Bureau came up with adverse reports in 2018 and 2019, the Centre had some objections to the appointment.
The candidate that you are referring to was in the public domain when you said everything was in the Information Bureau's report. The candidate in question is open about his sexual orientation. We were not opening up the Information Bureau's sources. In putting it out on the public domain, we said that the sexual orientation of the candidate has nothing to do with the ability or constitutional entitlement of the candidate to assume a high constitutional office of a high court judge. That is all that we said.
The Chief Justice said he aims to modernise the Indian judiciary, which is based on the colonial judiciary that was inherited from the British. CJI Chandrachud said they are trying to translate all Supreme Court judgments from English to vernacular languages using AI and machine learning to reach out to citizens in a language they follow.