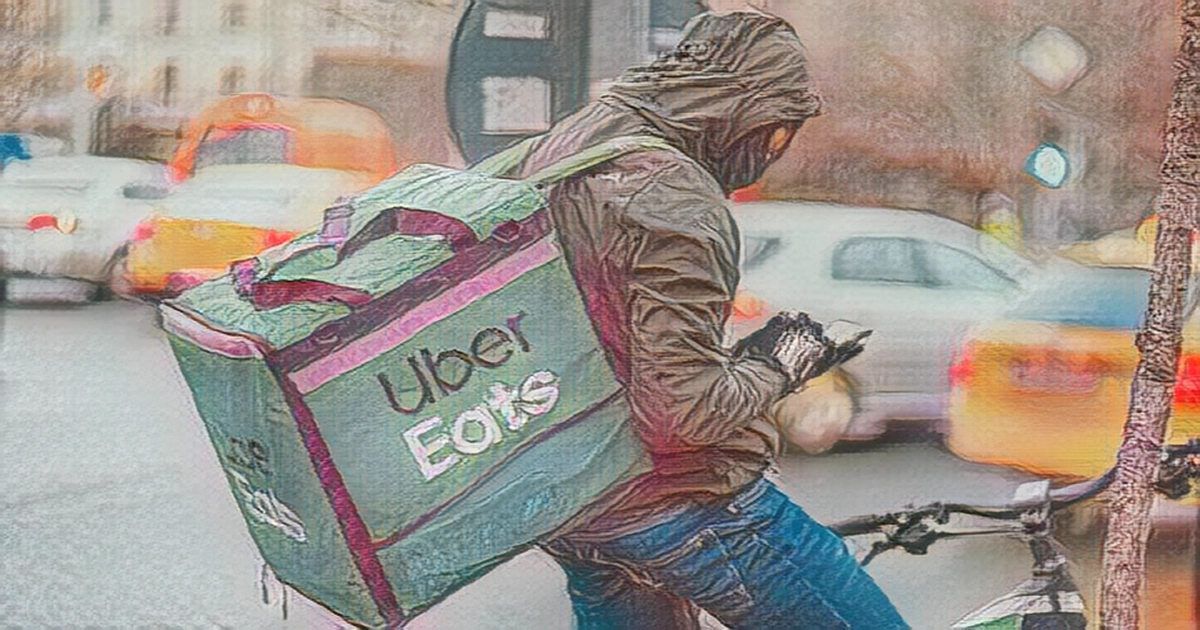 Residents in a northeast Los Angeles neighborhood have been puzzled by a string of paid food deliveries showing up on doorsteps despite not being ordered.
The Los Angeles Times said that residents along Range View Avenue in the Highland Park neighborhood have been receiving deliveries of chicken sandwiches, milkshakes, pastries, coffee and other items that have never been ordered from food delivery services like Uber Eats.
Several people told the Times that they sometimes received multiple orders per day in February, and the unrequested deliveries began in February. It is not clear if the orders are a scam or prank of some kind.
Residents say that delivery drivers haven't been able to give much information about who is placing orders because they don't know who the delivery drivers are or because the deliveries are using the names of other people.
Range View resident Will Neal, a documentary filmmaker, said the drivers always laugh at the situation.
It is kind of remarkable what they are able to do with a pancake sandwich, Neal said, in a joking reference to the four unrequested McDonald s McGriddles that he received on February 25 the first of 40 mysterious deliveries to his home.
Some of the residents have been eating the food, some have been throwing it away, and others have donated it to local charities.
Dean Sao, a carpenter at nearby Pasadena City College, told the outlet that "I don't trust it - I'm throwing it out." We were joking at first: it must be Elon Musk - I don't know who else could afford it. Morgan Currier, who received 30 deliveries, told the outlet that she had the delivery driver call the number that was associated with the order, and it had been disconnected.
An Uber spokeswoman told Fox Business that the company has taken action against a number of accounts and that it has launched an investigation into the source of the orders.
The company is monitoring orders sent to that section of Highland Park, according to a spokeswoman.