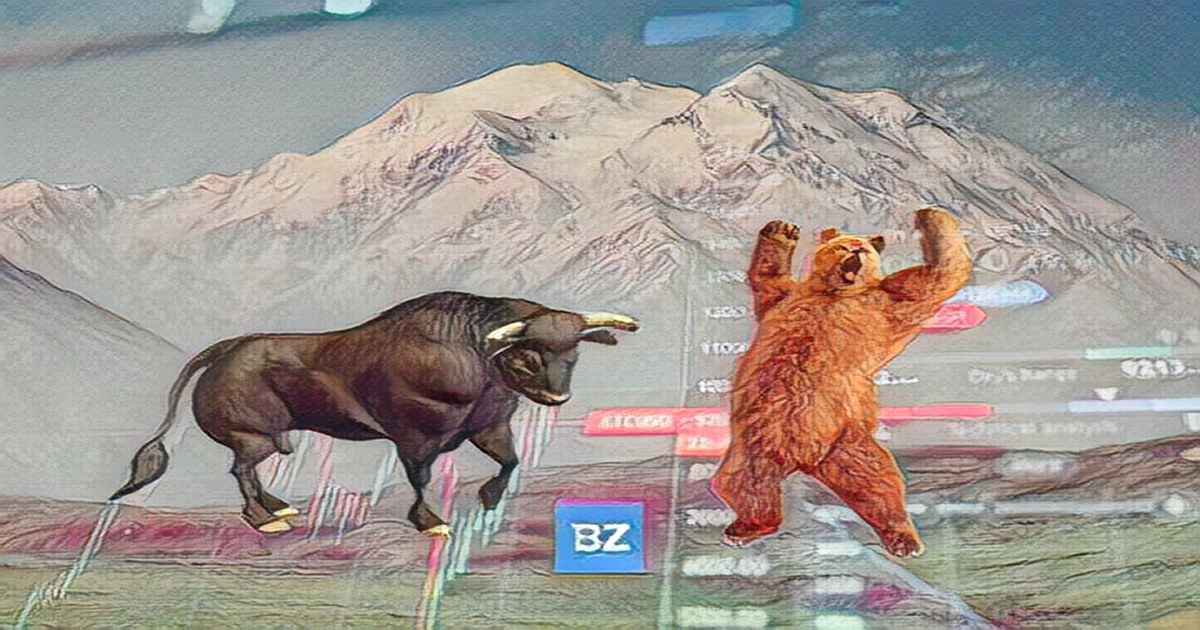 Over the last week, Benzinga looked at the prospects of many of the investors' favorite stocks - here's a look at some of our top stories.
The three major indexes ended the week mixed due to the turmoil in the banking sector and ahead of the Federal Reserve meeting next week. The Dow Industrials finished the week 0.2% lower, while the S&P 500 climbed by 1.4% and the Nasdaq Composite saw strong bullish momentum, finishing 4.4% higher this week.
The consumer price index increased by 6% in February, down from a 6.4% increase in January, according to the Labor Department on Tuesday.
First Republic Bank FRC shares fell more than 25% on Friday, after a group of banks committed to provide $30 billion in deposits to boost its liquidity. Credit Suisse Group AG CS shares sold off sharply this week after the Swiss National Bank borrowed up to $54 billion to provide short-term liquidity.
Daily reports on the most popular stocks are provided by Benzinga. Here are some of the most bullish and bearish posts of the past week that are worth a look.
Ryan Reynolds' Mobile Company Gets $1.35 B Buyout From T-Mobile: Will He Buy An NHL Team With That Money? Chris Katje, details the golden touch of Ryan Reynold, who is a co-owner of Mint Mobile, a part of Ka ena Corporation, which is now set to be acquired by T-Mobile US TMUS for $1.35 billion.
In Cathie Wood Loads Up On Tesla Stock Again — Also Hikes Stake In This Financial Services Company, Bhavik Nair reports that ARK Investment Management bought additional shares of Tesla Inc TSLA this week, valued at over $4.6 million.
For more bullish calls of the past week, check out the following :
EXCLUSIVE: Ross Gerber is very bullish on Tesla, very bearish on Elon Musk - Our Clients Hate Him Now''
Big Short Investor Michael Burry On The Current Banking Crisis, I Am Not Seeing True Danger Here''
Moody's Warns Of 'Rapid Deterioration' In Banking Environment, Evaluates Comerica, Western Alliance And More, by Chris Katje explains why Moody's Corporation MCO downgraded the outlook on the U.S. banking sector and warned of a deteriorating banking environment.
In Shiba Inu Developer Admits Mistake With Shibarium Beta After Backlash From Community, Says Will Fix Within A Week, Mehab Qureshi writes that Shiba Inu SHIB USD developer Kaal Dhairya admitted to making a mistake regarding the Shibarium Beta chain ID after a backlash from the community.
The company will stop working on NFTs in order to support creators, businesses and people, according to Murtuza Merchant, Facebook Just Gave Up On Making Millions From NFTs.
For more bearish takes, be sure to see these posts:
Jim Cramer calls Bitcoin a Strange Animal, Urges Investors to Sell Their Holdings As The Market Gains Momentum,
Ford Drops In Tandem With Tesla As Tech Sector Is Gripped By SVB Fall Out Fears, The Tech Sector Is Gripped In Tandem With Tesla
Why Money Manager thinks Fed's SVB Rescue Plan Could lead to 'Much Larger' Problems.
You can follow Benzinga on Twitter to get the latest breaking news and trading ideas.