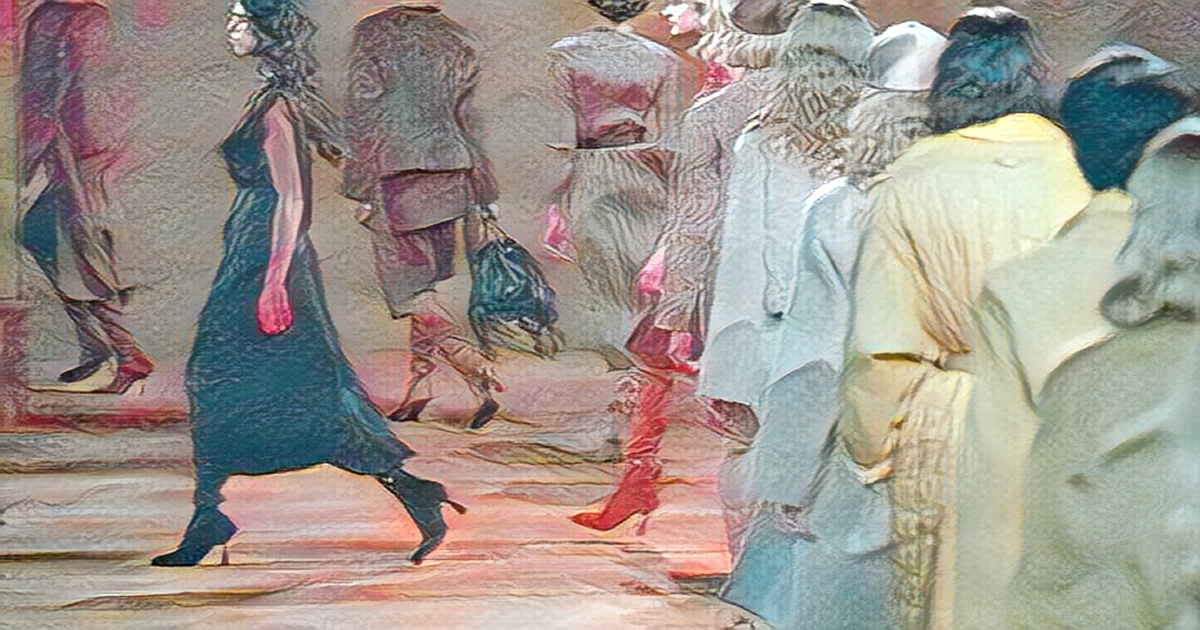 Like many people, Nicolas Ghesquiere, artistic director of Louis Vuitton womenswear, started travelling again last year for work after being mostly housebound during the COVID 19 lock-downs. Wherever he went, he and his team or he and his friends would shop. They were trying to answer what he called the eternal question What is French style?
They were looking for something to wear. And I began to think, Ghesquiere said before his show, the penultimate day of the fall 2023 fashion season, why don't we address the list of wishes again? The best way to get everyone to make a wish list of clothes they wanted but couldn't find is to get everyone to make a wish list.
Then he collated the results, filtered them through his idea of French style because what is Vuitton except one of Gallic chic's most global synonyms? An answer was offered.
Shown on a catwalk made to resemble a cobbled city street to the tune of beeping car horns, clicking high heels, dog barks and birdsong the whole urban symphony minus the catcalls and grumpy asides it looked like a snapshot of a late afternoon human swirl walking down Quai Voltaire in a Paris of the mind.