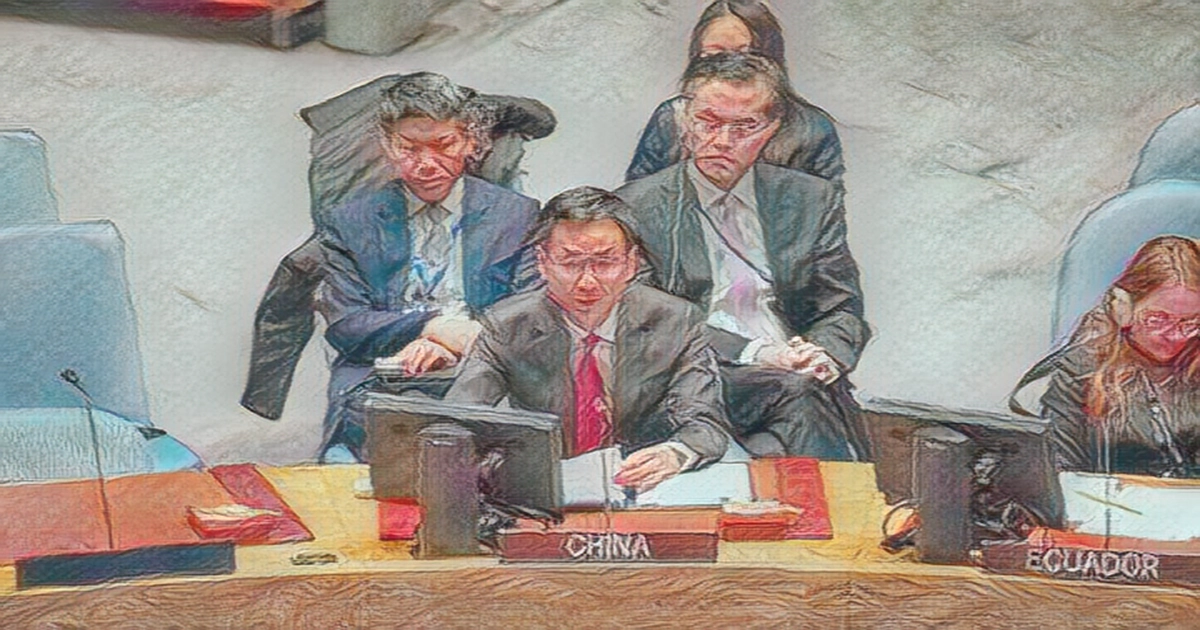 Geng Shuang left, the UN Security Council deputy permanent representative to the United Nations, speaks at UN headquarters in New York on March 14, 2023. PHOTO XINHUA UN NATIONS - A Chinese envoy to the United Nations on Friday called on relevant parties to do their utmost to mitigate the humanitarian consequences of the Russian-Ukraine conflict.
As a deputy permanent representative to the United Nations, Geng Shuang, China's deputy permanent representative to the United Nations, told the Security Council he must step up efforts to de-escalate the situation and cease hostilities as soon as possible.
The international community should scale up relief for all affected people, speed up the repair and restoration of civilian infrastructure, and do its utmost to mitigate the impact of the conflict on people's lives, Geng said. China has provided several batches of emergency humanitarian aid to Ukraine and developing countries affected by the spillovers of the crisis.
He said the basic norms of international humanitarian law must be observed earnestly. First must be the protection of civilians. Geng said that all parties to the conflict should be rational and exercise maximum restraint and not do anything that would harm the safety and security of nuclear facilities to minimize the risk of accidents.
He said that China supports the International Atomic Energy Agency in its safeguard functions and plays an active role in promoting the safety and security of nuclear facilities.
The Chinese envoy stressed that spillovers of the conflict must be managed, and that relevant countries should stop abusing unilateral sanctions and long-arm jurisdiction to prevent the disruption of international economic and trade cooperation caused by the measures.
China hopes that the Black Sea Grain Initiative will be implemented fully and effectively in a balanced manner, and the Memorandum of Understanding between Russia and the United Nations can also be implemented, Geng said.
He said that diplomattic efforts for a peaceful solution must be relentlessly advanced. The international community must promote peace with utmost urgency, create conditions for the resumption of negotiations, and facilitate the parties concerned to do so without preconditions at an early date in order to give peace a chance. He said that the continued supply of offensive weapons, resorting to bloc confrontation and political isolation is not helpful in solving the crisis.
China always stands by its side on the side of peace, dialogue and humanity on the Ukraine issue. China has issued a paper stating its position on the political settlement of the Ukraine crisis and will continue to work with the international community to play an active role, Geng said.
China's position on Ukraine remains the same, according to the Chinese envoy.