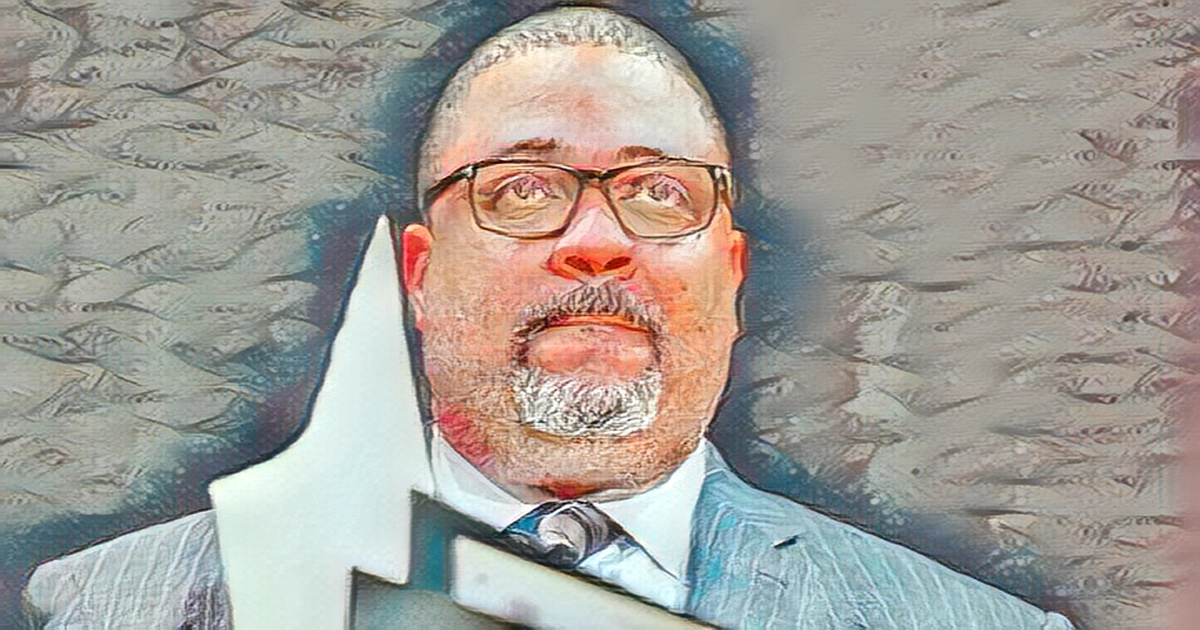 Manhattan District Attorney Alvin Bragg tried to reassure his staff in an internal message Saturday that intimidation or threats against them would not be tolerated. His office moves forward in its investigation into former President Donald Trump, who said he believes he will be arrested on Tuesday and put out a call for his supporters to protest.
In a memo to office staff obtained by NBC News from a senior official at the Manhattan DA's office, Bragg said that safety is our top priority.
He said that we do not tolerate attempts to intimidate our office or threaten the rule of law in New York. The letter, which was first reported by Politico, did not mention Trump by name and referred only to an ongoing investigation by this office. Trump is under investigation by Bragg's office in connection with a hush money payment made to adult video performanceist Stormy Daniels during his first campaign for president.
Trump referred to reports on his social media site Truth Social Saturday that he could face criminal charges in the probe and said he believes he'll be arrested Tuesday.
Trump, who is running for president again, implored followers to protest. A spokesman for Trump said there wasn't a notification apart from illegal leaks from the Justice Department and the D.A's office. Bragg said law enforcement partners will make sure that all threats against the office are investigated and that the appropriate safeguards are in place, and that's why he didn't go into detail about any possible threats to the office. His office did not respond to a request for comment late Saturday.
The NBC News reported that law enforcement agencies are prepping for a possible Trump indictment as early as next week.
Michael Cohen, a key witness in the case, testified before the grand jury this week. Cohen pleaded guilty in federal court in 2018 to a federal charge related to making the payment to Daniels. He was sentenced to three years in federal prison for that and other crimes.
Cohen maintains that the payment was made at Trump's direction and was for the sole purpose of influencing the 2016 presidential election. Daniels said the two had sex in 2006. Trump said the payment was for a non-disclosure agreement.
Trump said the payment was legal and he repaid Cohen. In 2018 Trump tweeted that the money was not from the campaign, and that the deal had been a private contract between two parties, known as a non-disclosure agreement, or NDA. Trump has denied any wrongdoing and called the investigation a continuation of the partisan witch hunt against him.