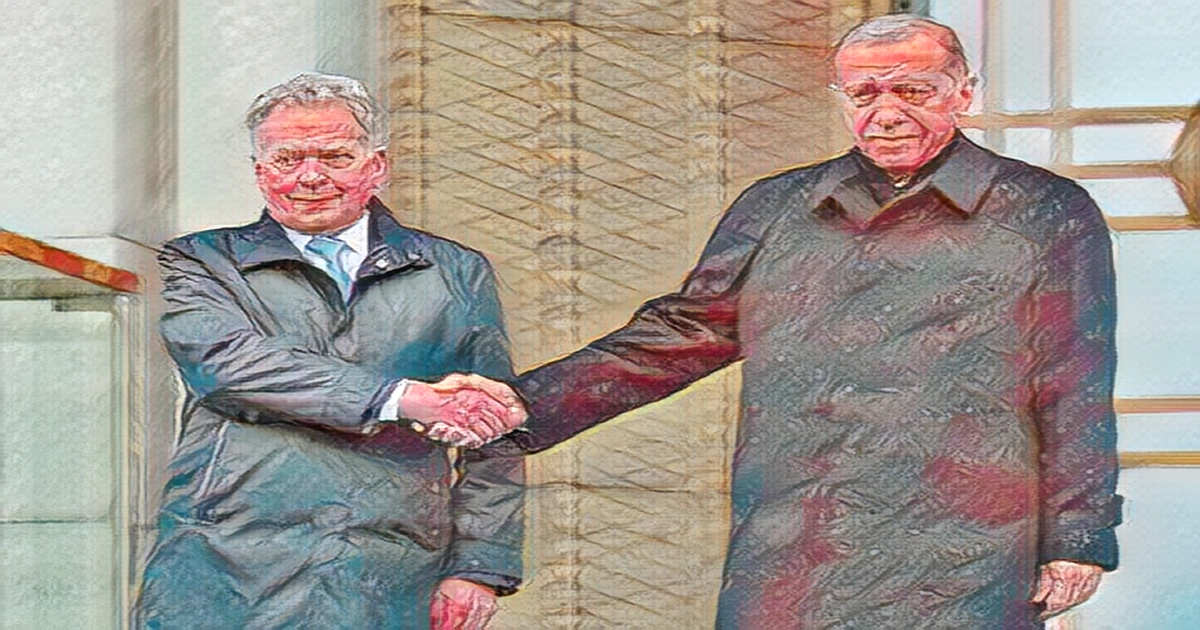 Turkish President Recep Tayyip Erdogan, right, and Finland's President Sauli Niinisto shake hands Friday, March 17, 2023, at the presidential palace in Ankara, Turkey. Erdogan greeted his Finnish counterpart in Ankara on Friday amid hopes that their meeting will see Turkey approve Finland's NATO membership bid. AP Photo Burhan Ozbilici HELSINKI AP - Sweden won't be in a vulnerable security situation if Finland joins NATO first, the Finnish president said on Sunday as both Nordic membership candidates negotiate bilateral military pacts with the United States.
Finnish President Sauli Niinist said in an interview by Swedish public broadcaster SVT on Sunday that Finland is possible to join NATO before Sweden. Should we have refused Turkey ratification? That sounds crazy. It would have been a terribly difficult situation if we had said no to Ankara. Niinist referred to his Friday visit to Ankara where Turkish President Recep Tayyip Erdogan said that his government would move forward with ratifying Finland's NATO application, paving the way for the country to join the military bloc, but wouldn't ratify Sweden's bid before disputes between Ankara and Stockholm are solved.
Both Finland and Sweden applied to become NATO members 10 months ago after Russia invaded Ukraine, abandoning decades of non-alignment.
NATO requires the unanimous approval of its 30 existing members to expand, and Turks and Hungary are the only countries that haven't yet ratified the Nordic duo's bids.
Many Swedish security policy experts agree that Stockholm would be in a vulnerable military position if Sweden s NATO membership talks with Turkey drag on for a long time.
Niinist said Finland, Sweden and Denmark are currently in separate talks with the United States on security matters in an attempt to reach a bilateral military pact similar to what Norway has concluded with Washington before.
Niinist said that is a big change, almost bigger than NATO membership, as a result of the ongoing talks with the U.S. when it comes to Sweden's security if talks to join NATO drag on. It means a lot if the Nordic countries have a similar military agreement with the United States. Finland and Sweden pledged to join the Western Military Alliance at the same time after announcing their intention to join NATO in May 2022.
Niinist told SVT that the Nordic neighbors were determined to enter NATO hand in hand as long as it is in our hands, but the ratification of Finnish NATO membership is in the hands of Turkey and Hungary.