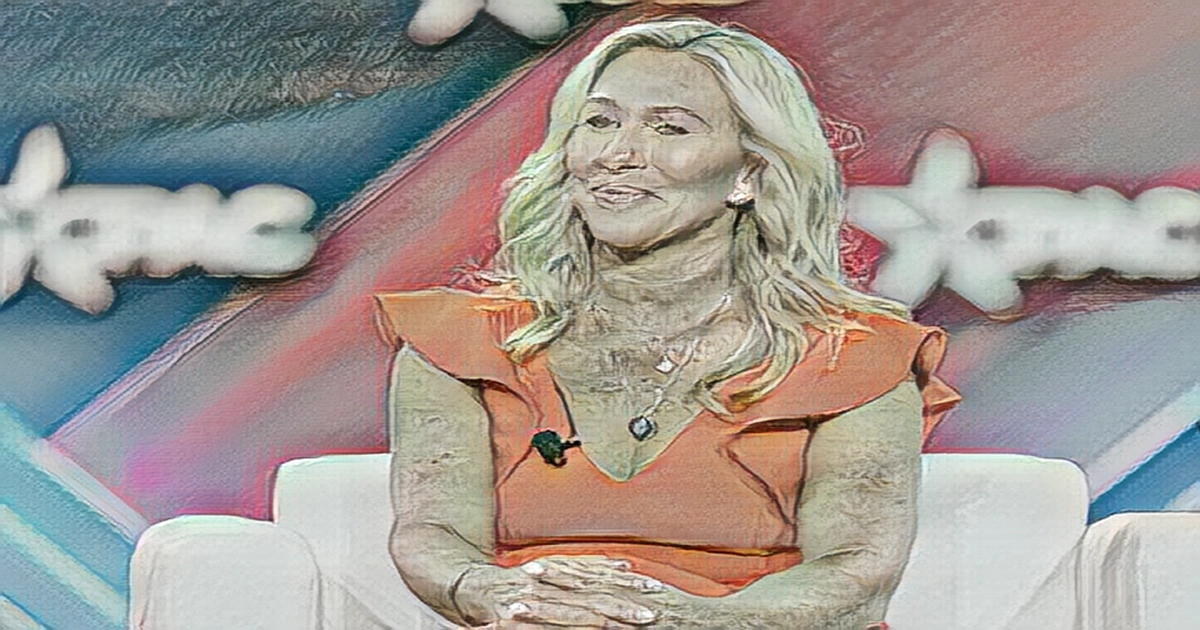 A SPAC merger plans to bring former President Donald Trump's new social media platform and media assets public. The SPAC saw a huge increase in its share price in 2021 after the deal was announced.
One of the people who bought shares of the SPAC was a member of the U.S. Congress. Here is a look at the potential loss that the Congress member now has.
A merger between SPAC and Truth Social, the parent company of the social media platform Truth Social, was announced in late 2021. The deal merges Trump Media Technology Group with Digital World Acquisition Corp. DWAC.
The SPAC deal has faced several setbacks and investigations and hasn't been completed yet.
The common shares were one of the top performing IPOs of the calendar year and investors flocked to the SPAC in 2021.
One of the investors who bought DWAC shares after the deal was announced was U.S. Rep Marjorie Taylor Greene, a Republican from Georgia.
Greene purchased $15,001 to $50,000 worth of DWAC shares on October 22, 2021, according to a filing on October 26th. Greene's office told CNBC at the time that the transaction was reported in compliance with House rules and provides all required details about the transaction.
According to a tweet about the purchase, Greene paid an average of $94.20 for the DWAC shares. Shares of Digital World Acquisition traded between $67.96 and $118.80 on the day Greene made her purchase.
How Much Marjorie Taylor Greene May Have Made Buying Oil And Defense Stocks Before Russia Invaded Ukraine?
DWAC Performance Since Greene Bought: Digital World Acquisition shares had a nice run-up in February 2022 before falling through the rest of 2022. The deal will not be finalized and pushed through before a merger agreement deadline, and the shares of the SPAC are down 21% year over year.
Without completing the deal, the SPAC could have to liquidate shares at net asset value, which would value them closer to the $10 level.
The disclosure does not require the exact price or exact amount of shares purchased to be made public. We know that Greene purchased $15,000 to $50,000 worth of shares and the average price was $94.20.
Greene has not disclosed a filing that she has sold the shares, which means she still holds the position of DWAC. As an avid Trump supporter, Greene might be holding onto the position to show support for the former president. Greene's name has also been mentioned as a potential vice presidential candidate under Trump for the 2024 election.
Greene's $15,000 to $50,000 investment is now worth much less than that, and the Congresswoman is currently sitting on a huge losing position.
Read Next: Marjorie Taylor Greene Is A 'Crazy Fool': Why Former RNC Chair Is Going Off On Congresswoman