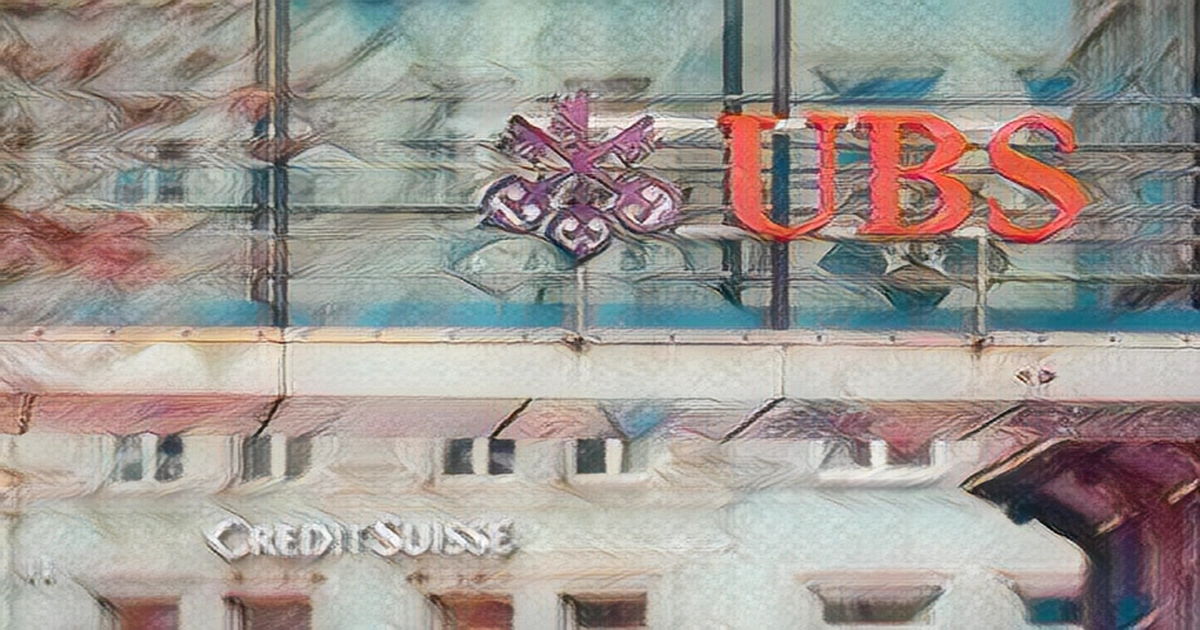 Bank of England welcomes Credit Suisse deal, says UK banks are safe with the logos of UBS and Credit Suisse banks are seen in Zurich.
The Bank of England welcomed moves by the Swiss authorities to broker a takeover by UBS of Credit Suisse on Sunday and said it would support the deal, and it said the British banking system was well funded.
UBS decided to buy Swiss bank Credit Suisse for 3 billion Swiss francs $3.23 billion in stock and assume up to 5 billion francs $5.4 billion in losses in a merger engineered by Swiss authorities.
In a statement, the BoE said it would support international counterparts in implementing the actions, because they welcome the comprehensive set of actions set out by the Swiss authorities today in order to support financial stability.
The UK banking system is safe and sound, and well capitalised and funded. The Financial Conduct Authority FCA and the BoE's Prudential Regulation Authority PRA said the FCA is minded to approve the actions that are under its regulatory and supervisory remit and that London is a major financial centre. The BoE statement was linked to similar ones from the European Central Bank and the U.S. Federal Reserve, as well as a statement from Britain's finance ministry.
The UK government welcomes the steps taken by the Swiss authorities today in relation to Credit Suisse to support financial stability and will continue to engage with the FCA and the Bank of England as usual, a finance ministry spokeswoman said.
British officials have been trying toreassure investors about the health of the banking system since the collapse of the US-based Silicon Valley Bank earlier this month.