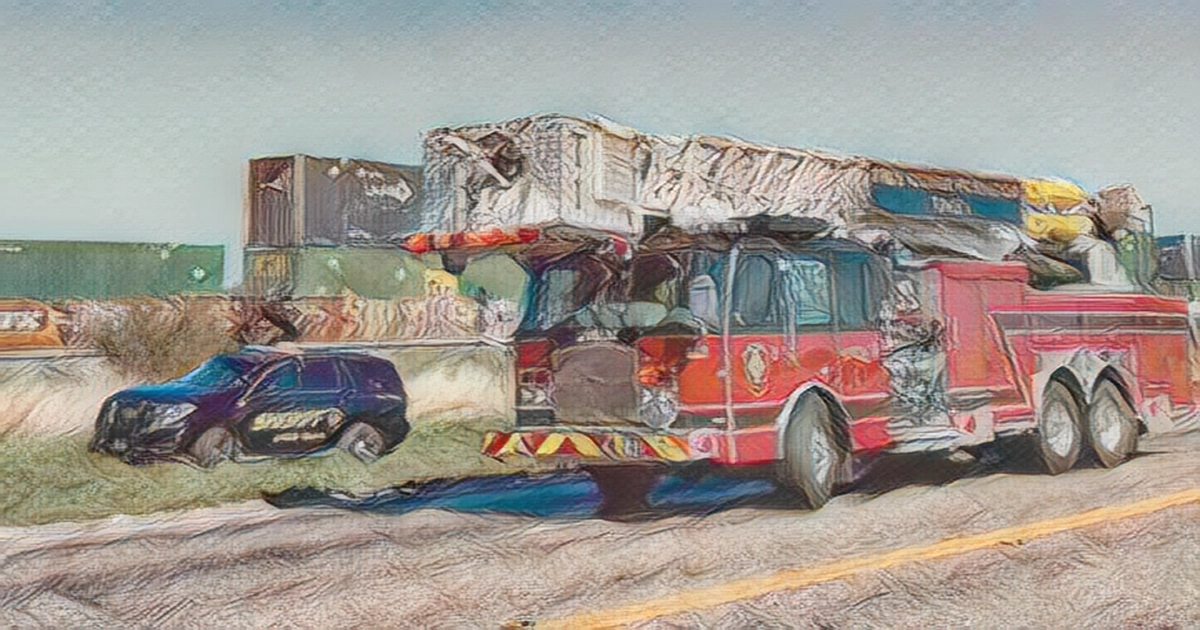 Two people were dead and 10 others were hospitalized Friday after an unknown medical emergency on board a freight train in Uvalde County, Texas, authorities said.
The patients were assumed to be migrants, according to Uvalde city police. As many as 15 people needing medical attention were found on the train after it was stopped a few miles west of Knippa, police said.
Two were pronounced dead at the scene, police said. Four of the 10 others hospitalized were flown to facilities in San Antonio, Union Pacific said in a statement.
The railway said most of the patients - 12, including the two who died - were found in a shipping container. Three other people were found in a hopper car, which was used to transport bulk material such as grain or coal.
An unknown caller called 911 about 3: 50 p.m. to report the medical emergency, saying that numerous people were suffocating inside a train car.
Additional details about what happened weren't immediately available and the conditions of survivors were not available.
The weather in Uvalde was warm enough — temperatures topped out at 87 degrees Friday — that the National Weather Service issued a hazardous weather outlook bulletin warning of near-critical fire weather in parts of the county.
The discovery was under investigation by Union Pacific special agents, according to the police. Requests for information should go to the Uvalde County Sheriff's Office, which did not respond to an inquiry, according to the U.S. Customs and Border Protection.
Union Pacific said it was deeply saddened by the incident and the tragedies that are taking place at the border. We take the safety of all individuals seriously. Knippa is a town of 808 people east of Uvalde, along the U.S. Highway 90 corridor that leads to San Antonio.
In June, 50 adults and three children died in San Antonio after a tractor-trailer they were in was found amid stifling heat.
Two men were charged with federal smuggled migrant smuggling that resulted in death and other counts.