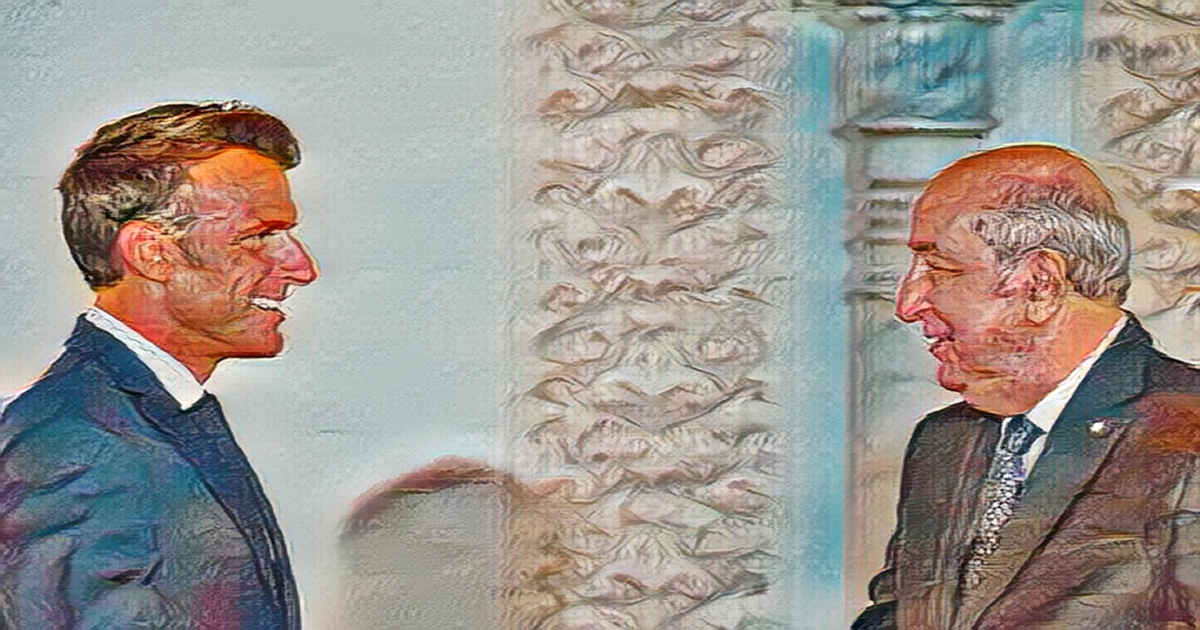 On August 27, 2022, French President Emmanuel Macron left and Algeria's President Abdelmadjid Tebboune right attend a signing ceremony in the pavilion of honour at Algiers Airport in Algiers. PHOTO AFP ALGIERS Algerian President Abdelmadjid Tebboune told his French counterpart Emmanuel Macron on Friday that the Algerian ambassador to France will rejoin his post, the Algerian president said in a statement. The move would lead to a boost to bilateral ties after a diplomatic row.
The ambassador, Said Moussi, was recalled to Algiers for consultations in early February after a Franco-Algerian activist fled to France via Tunisia.
ALSO READ: Anger as France pushes through a pension bill without a vote.
The activist was discussed with Tebboune and Macron at the talks, noting that the two presidents agreed to strengthen communication between the administrations of the two countries to prevent the occurrence of such incidents. The statement said that the two presidents agreed to boost the bilateral partnership as recommended in the Algiers Declaration signed by Macron in August last year's visit to Algeria.
The two leaders discussed the coming visit of Tebboune to France and reviewed several international and regional issues of common interest.