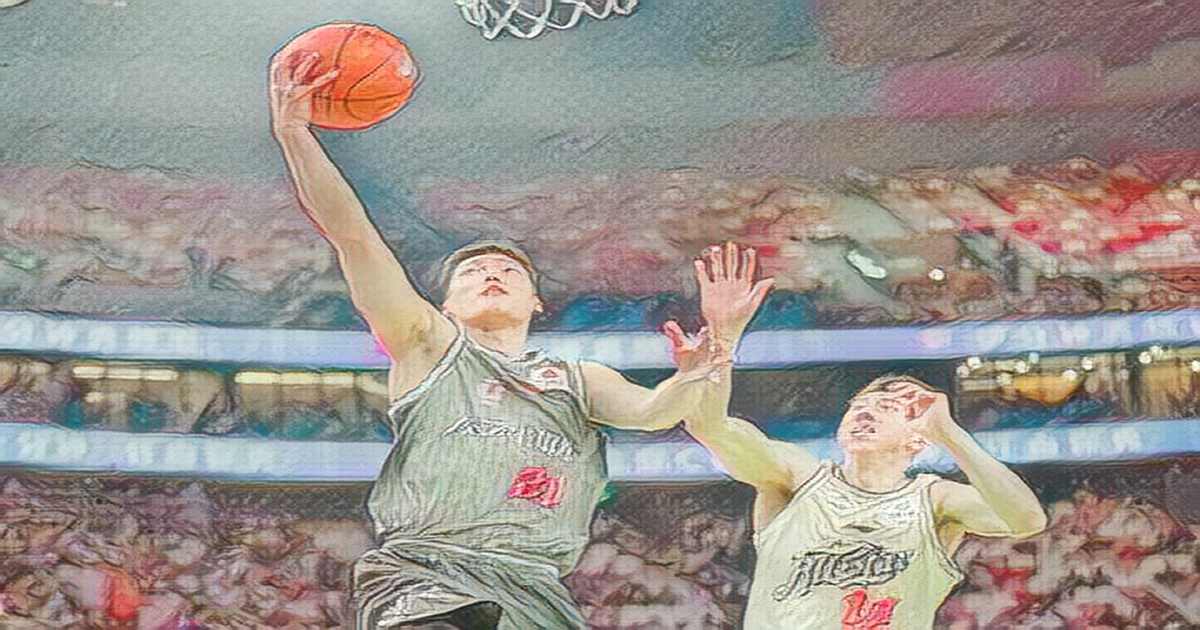 Zou Yang left Team CUBA forward from Tsinghua University and plays a layup against Team CBA Sophomore at the 2023 CBA All-Star Rookie Challenge in Xiamen, southeast China, on March 25, 2023. PHOTO XINHUA XIAMEN, China-Guangzhou forward Cui Yongxi and Tsinghua forward Zou Yang were named the Most Valuable Players at the 2023 CBA All-Star Rookie Challenge.
In order to highlight more talented young stars, CBA scheduled two games in the Rookie Challenge day for this year's All-Star Weekend.
The CBA Freshmen team beat the Peking University team 94 -- 80 in the first game.
Cui, 19, won a team-high 19 points and the MVP award. Four other CBA Freshmen teammates scored double digits.
Cui is considered one of the most competitive young forwards in the CBA. We are from different teams, but we created lots of chances for each other. This game shows our passion and courage. Cui said that we are from different teams but we created plenty of chances for each other.
I'm going to try my best in the league. Team CUBA defeated Team CBA Sophomore 81 -- 74 in the second game.
The team CUBA led 24 -- 19 in the first quarter thanks to the sharp-shooting Zou and kept widening the gap in the following period. Zou and Wang Lanqin combined 18 points, helping their side lead 43 -- 32 by half-time.
The team CBA Sophomore fought hard to get back in the second half and managed to cut the deficit to five points with one minute left. The team CUBA then delivered a stable performance on the free-throw line in the final seconds, wrapping up the victory with a seven-point advantage.
Zou had 17 points and 10 rebounds to bring home the MVP award. Du Bochao, the CUBA center, added 10 points.
Jiao Boqiao, Xu Jie, Jiao Boqiao and Guo Ailun made it into the final of the Technics Challenge.
Yuan Shuai, Wang Ruize, and Zhou Qimo qualified for the Three-Point Shooting Contest final.
Yang Hao, Zhang Zhenlin, and Zeng Fanbo moved into the final of the Dunk Contest.
The CBA All-Star game and the finals of the three contests will be held here on Sunday.