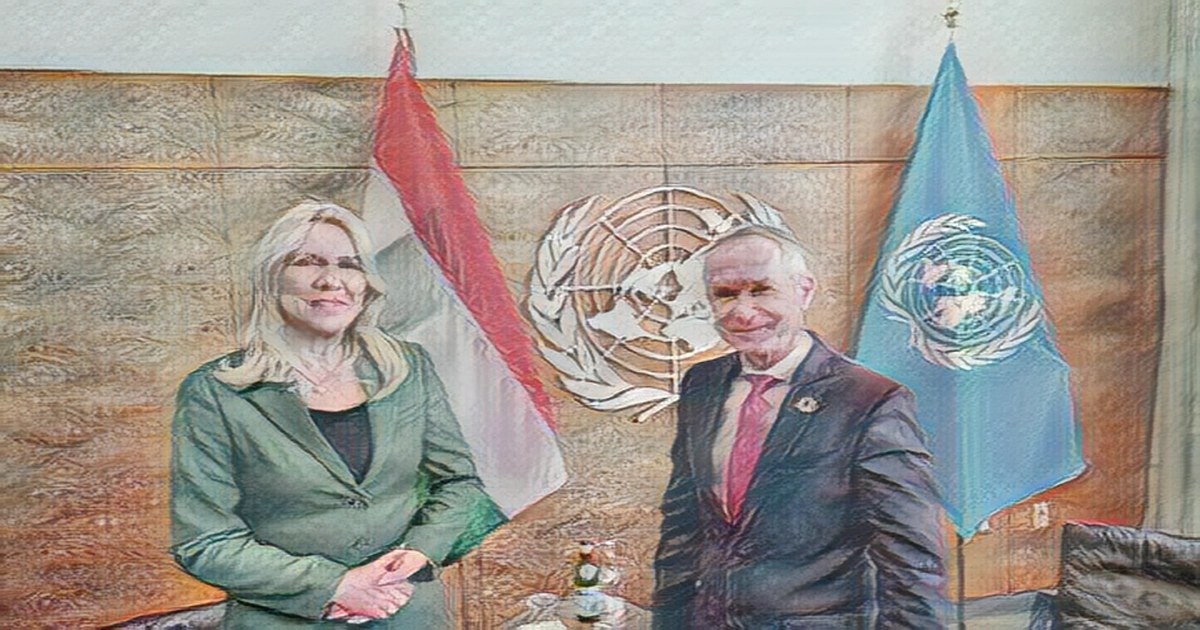 The Chairperson of the Presidency of Bosnia and Herzegovina, eljka Cvijanovi, spoke to the President of the United Nations General Assembly, Csaba K r si, in New York. During the Water for Sustainable Development conference, the interlocutors pointed out the importance of rational water management and the need for joint engagement, with the aim of ensuring adequate sanitary conditions and sufficient drinking water throughout the world.
The meeting also discussed other global topics and current political situations in Bosnia and Herzegovina and the region.
The Chairperson of the BiH Presidency said that consistent respect for the Dayton Peace Agreement and the constitutional position of various levels of government is essential for preserving political and institutional stability in BiH.
Cvijanovi expressed her commitment to enhancing regional cooperation and the realization of joint projects with the aim of faster economic development and better infrastructural connections within the region.