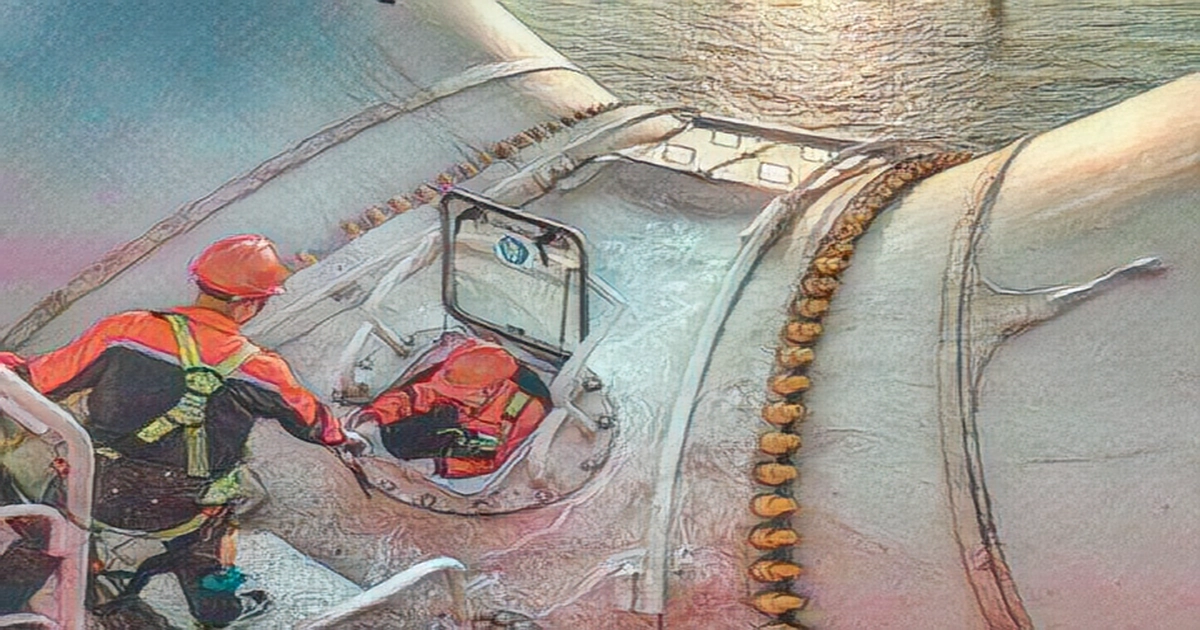 In this file photo dated April 2021, technicians inspect a wind turbine of an offshore power plant in Zhuhai, Guangdong province. QIU XINSHENG CHINA DAILY China's first deep-sea floating wind power turbine platform, built and invested by China National Offshore Oil Corporation, is an important step in the construction of the offshore wind power project with a water depth of over 100 meters and an offshore distance of over 100 kilometers, said the company.
The platform left from Zhuhai, South China's Guangdong province on Sunday and will be installed in an offshore oil field 136 kilometers from Wenchang in Hainan province, where strong winds and big ocean waves posed a huge challenge to the design of the wind power platform, it said.
READ MORE: New wind and solar power capacity hits record highs.
The platform can generate 22 million kilowatt-hours of electricity a year with an installed capacity of 7.25 megawatts. The power generated will be used for energy production, saving over 10 million cubic meters of natural gas consumption and reducing 22,000 tons of CO2 emissions per year, it said.
The platform is used to supply offshore gas and oil extraction facilities in deep-sea areas, as well as the world's first floating wind turbine platform. It is a leader in several respects, including investment per megawatt, steel usage per megawatt and overall capacity.
China has more than 20 offshore wind power plants with total capacity exceeding 30 million kilowatts, ranking as the top worldwide in the offshore wind power sector.