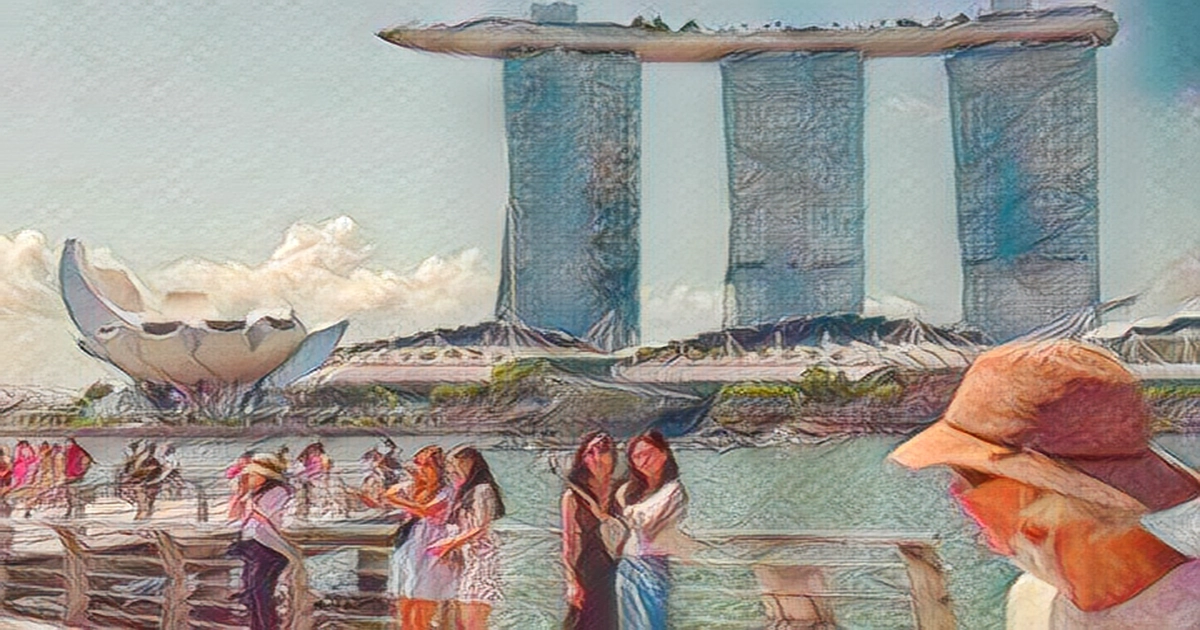 Visitors gather in front of the Marina Bay Sands hotel and resorts building in Singapore on July 27, 2022. ROSLAN RAHMAN AFP BEIJING - China's Minister of Commerce Wang Wentao and Singapore's Minister for Trade and Industry Gan Kim Yong signed a Memorandum of Understanding on Saturday to add a new standalone chapter on telecommunications, and incorporates high-level economic and trade rules on national treatment, market access, transparency and the digital economy, among others, the Ministry of Commerce said in a statement.
The two sides also said that there would be no rollback of opening-up measures in the service trade and investment sectors, and promised to each other that the doors of opening up will only be wider.
The FTA is an important measure and practical action taken by China to align with high-standard international economic and trade rules, and open wider to the outside world. The ministry said that it will push China-Singapore economic and trade cooperation to a new level.
READ MORE: China, S'pore to hold a meeting on bilateral cooperation.
In 2008, China and Singapore signed the FTA and upgraded it in 2018. In December 2020, the two sides upgraded the agreement again and launched subsequent negotiations in order to liberalize service trade and investment based on a negative-list model.