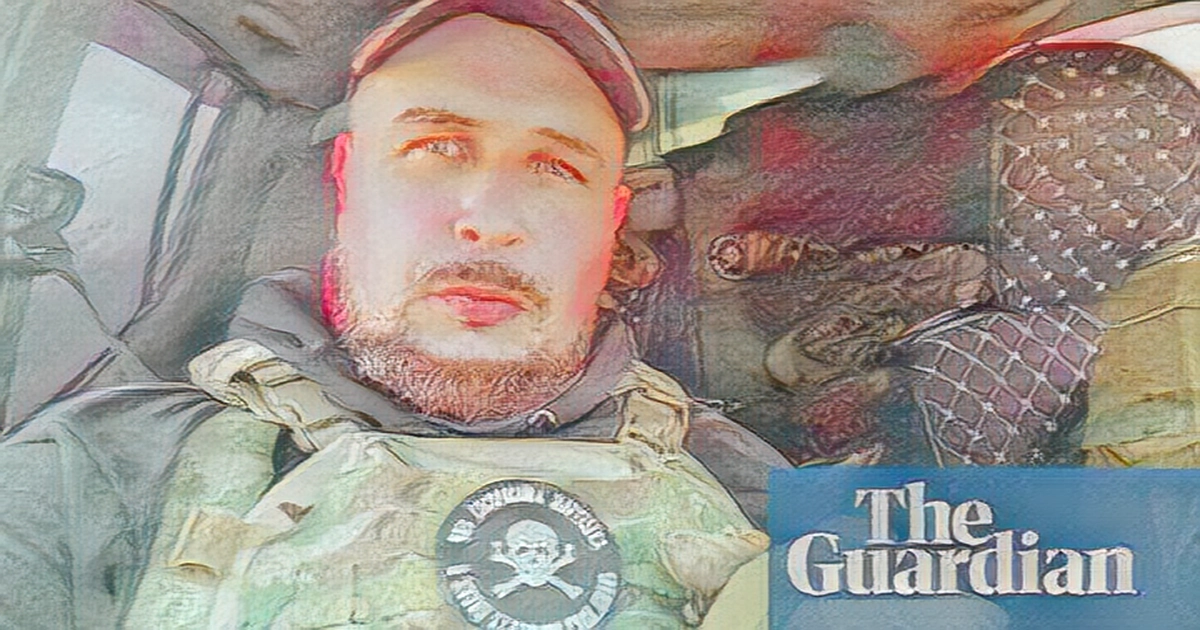 A Russian policeman arrested a woman suspected of delivering a bomb that killed a prominent Russian military blogger in a cafe in central St Petersburg on Sunday.
Russian authorities say Vladlen Tatarsky, whose real name was Maxim Fomin, was killed by a bomb blast as he was hosting a discussion with other pro-war commentators at a cafe on the banks of the Neva River in the historic heart of St Petersburg.
Russian news reports said that the bomb was hidden in a bust of the blogger that the suspect had given him as a gift moments before the explosion, which also wounded more than 30 people. On Russian media, a video appeared to show Tatarsky, microphone in hand, being presented with a statue of a helmeted soldier. It said the explosion happened minutes later.
Russian police identified a woman called Darya Trepova as the suspect, adding that she was arrested on Monday morning in an apartment in St Petersburg following a search on Monday morning. Sources in the country's interior ministry told the RBK news agency that the attack was carefully planned in advance by several people, Tatarsky, who had more than 560,000 followers on Telegram, one of the country's most influential military bloggers. He was one of the loudest critics of Russia's defence ministry over the last year for its inability to achieve military gains in Ukraine, and frequently travelled with Russian troops on the frontlines. In one instance he called for a tribunal for the Russian military leadership, described Moscow's top officers as untrained idiots. He was among the attendees at a Kremlin ceremony last September where Vladimir Putin declared Russia's annexation of four partly occupied regions of Ukraine, a move widely condemned by the international community.
We ll conquer everyone, we ll kill everyone, we ll loot whoever we need to, and everything will be as we like it, Tatarsky said in a video message recorded at the ceremony.
It was not immediately clear who was behind the explosion.
Russian foreign ministry spokesman Maria Zakharova appeared to blame Ukraine, saying Tatarsky's activities have won him the hatred of the Kyiv regime and that he and other Russian military bloggers have long faced Ukrainian threats.
The head of the Wagner military group, Yevgeny Prigozhin, said in an audio message that he would not blame the Kyiv regime for it. He said that it was the work of a group of radicals not linked to a government. Prigozhin said that the cafe where the incident occurred previously belonged to him.
A top Ukrainian government official said the explosion that killed Tatarsky was part of an internal struggle. The Ukrainian presidential adviser Mykhailo Podolyak tweeted that spiders are eating each other in a jar. The question of when domestic terrorism would become an instrument of internal political fight was a matter of time. Tatarsky's death is the second killing of a prominent pro-war figure on Russian territory.
In August last year, Darya Dugina, daughter of an ultra-nationalist Russian ideologue, was killed when a bomb blew up the Toyota Land Cruiser she was driving. Russia accuses Ukraine's intelligence services of carrying out the killing, but Ukraine denies involvement.