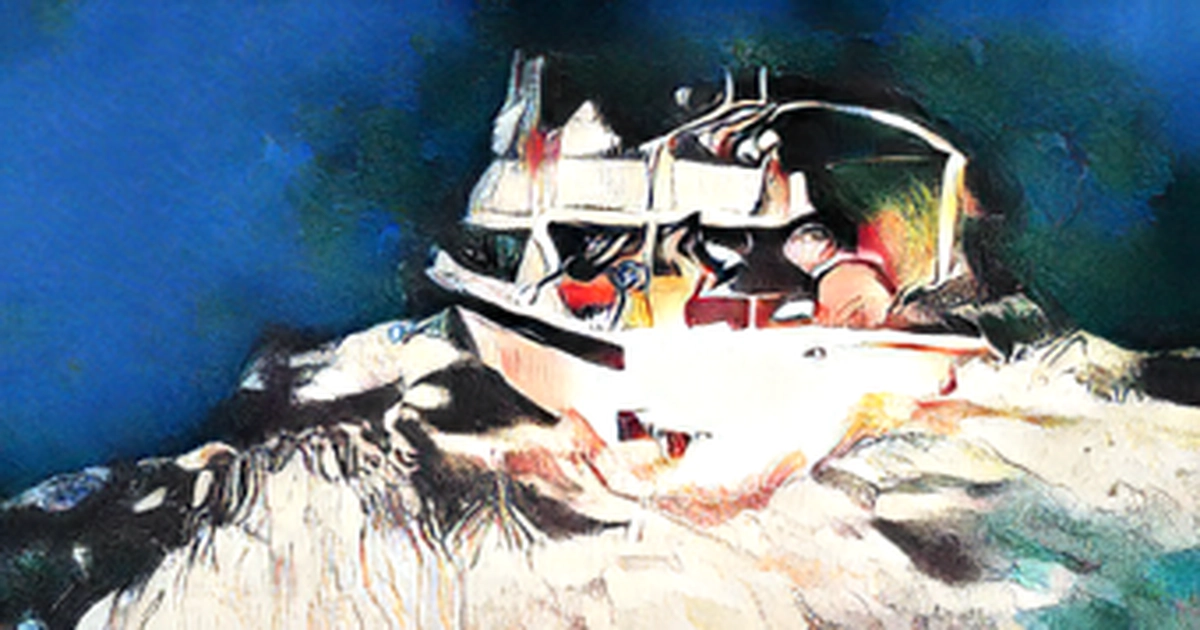 A handout photo provided by the Lebanese Army website on April 24, 2022 shows a boat carrying migrants before it capsized off the coast of the northern Lebanese city of Tripoli. AFP BEIRUT -- The Lebanese army recovered 45 people and recovered eight bodies after a migrant boat sunk in the waters off the northern city of Tripoli on Sunday.
The Lebanese army said at a press conference that high waves submerged the overloaded boat, which carried more than 50 people.
Some of the rescued people were treated on the ground, while others were transferred to nearby hospitals to receive emergency medical care.
Search operations began Saturday night shortly after the boat left the coastal town of Qalamoun sunk.
ALSO READ: UN chief urges more support for Lebanon
The Red Cross, security forces and the Lebanese army were deployed to Tripoli's port to join the rescue process.
Lebanese President Michel Aoun asked the judicial and military authorities to start an investigation into the incident.
The UN Refugee Agency and the International Organization for Migration called for continued international support for Lebanon and refugees and migrants who were hosted in the country after the boat sank, according to a joint press release sent to Xinhua.
The tragic event underscores the shockingly high risks that many people are resorting to out of desperation. It is important that continuous support be mobilized to help Lebanon as living conditions worsen for refugees and Lebanese alike, said Ayaki Ito, UNHCR representative in Lebanon.
Mathieu Luciano, head of IOM Lebanon, warned that Lebanon's economic crisis has triggered one of the largest waves of migration in the country's history.
READ MORE: IOM: 6 dead, 29 missing after boat capsized off Libyan coast.
A growing number of people are leaving Lebanon through unsafe means due to increasingly desperate economic circumstances. He said that safe and legal alternatives to irregular migration are urgently needed, including support to local livelihoods and improved access to services in communities at risk.