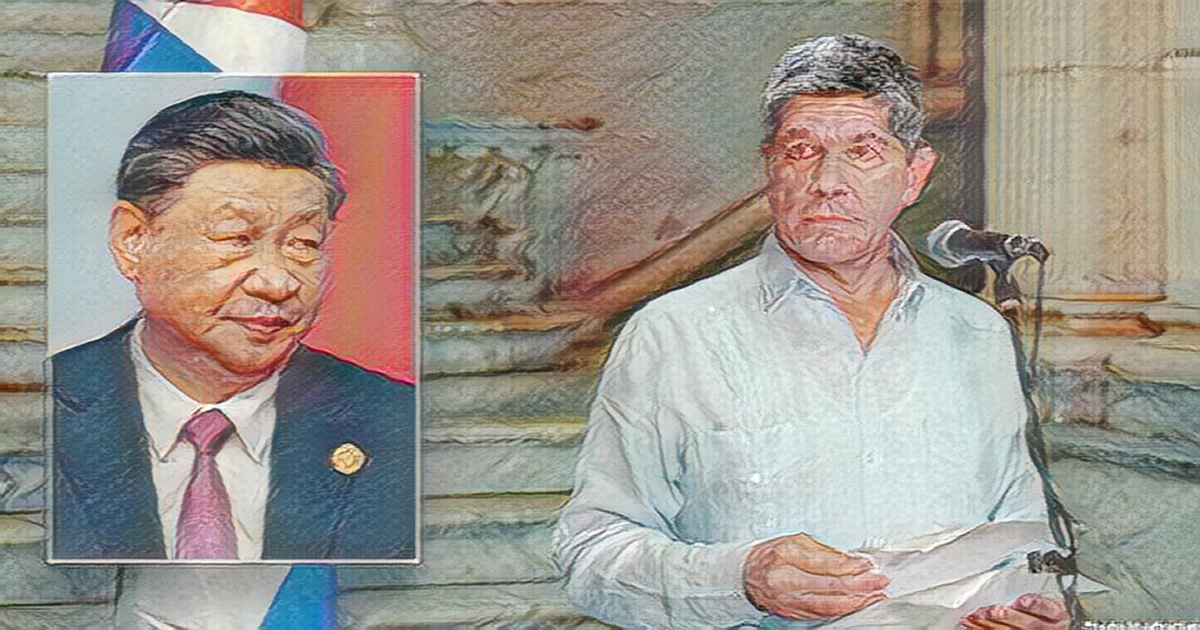 A day after a report surfaced about China hosting a spy base in Cuba, one technology and policy expert warned that Americans could soon become more vulnerable to espionage.
It sends a message, just like the spy balloon in a sense that the continental U.S. is not safe from Chinese interference, said Kara Frederick, the director of the Heritage Foundation's Tech Policy Center.
This is on par for their plans to be a pure competitor to the United States, Frederick said, which we call them near peers for so long and now I think they're on the move and they're clearly looking to become a pure competitor when it comes to our global presence. U.S. officials said China and Cuba had reached a secret agreement to establish an electronic eavesdropping station on the island, allowing Chinese intelligence services to scoop up electronic communication throughout the southeastern United States where many military bases are located and monitor U.S. ship traffic. China would pay billions of dollars to develop the facility, according to the agreement in principle, China said in a statement.
When reached by Fox Digital, the Department of Defense pointed to White House National Security Council spokesperson John Kirby's comments to reporters Thursday that the planned China-Cuba spy base was not accurate. Frederick, however, said if true, it's emblematic of a new Cold War, and explained China's goal of attaining a fulsome intelligence picture of the United States. Our foreign adversaries are gathering allies and proxies to visit their agenda, very clearly aimed at challenging the dominance of the United States in the world order, she said.
China will suck up all the data that it can and this isn't just when it comes to TikTok, digital profiles, location, social dossiers of Americans and their children but also the more sort of card data like they've gotten from IP theft, corporate espionage or forced tech transfer, she said.
Any device with a signal may potentially be stolen by Chinese actors, the Heritage Foundation director said.
To maximize all of those detection capabilities, they would be looking to maximize those eavesdropping sites. And that would certainly be directed at some of our more sensitive sites in Florida, he said. And I think, as early reports indicate, that this wouldn't just be targeted at Florida, but it would be targeted at the lower half of the United States. Rep. Carlos Gimenez, R-Fla., said on Fox News Digital that as the only member of Congress born in Cuba, though his office does not have information corroborating the WSJ report about an alleged Chinese listening station, he is not surprised.
For a long time, the Russians have had a lot of cases like this in Cuba. And frankly, surprised me that it took so long for the Chinese to get there, Gimenez said. And right now, you know, is with all the provocative actions worldwide, this does not surprise me. Frederick said that the Biden administration has been asleep at the wheel when it comes to addressing the China threat and reestablishing deterrence.
They absolutely need to focus on imposing costs on the Chinese regime and reestablishing the deterrence that has lost every year since Biden has taken office, the tech and policy expert said.