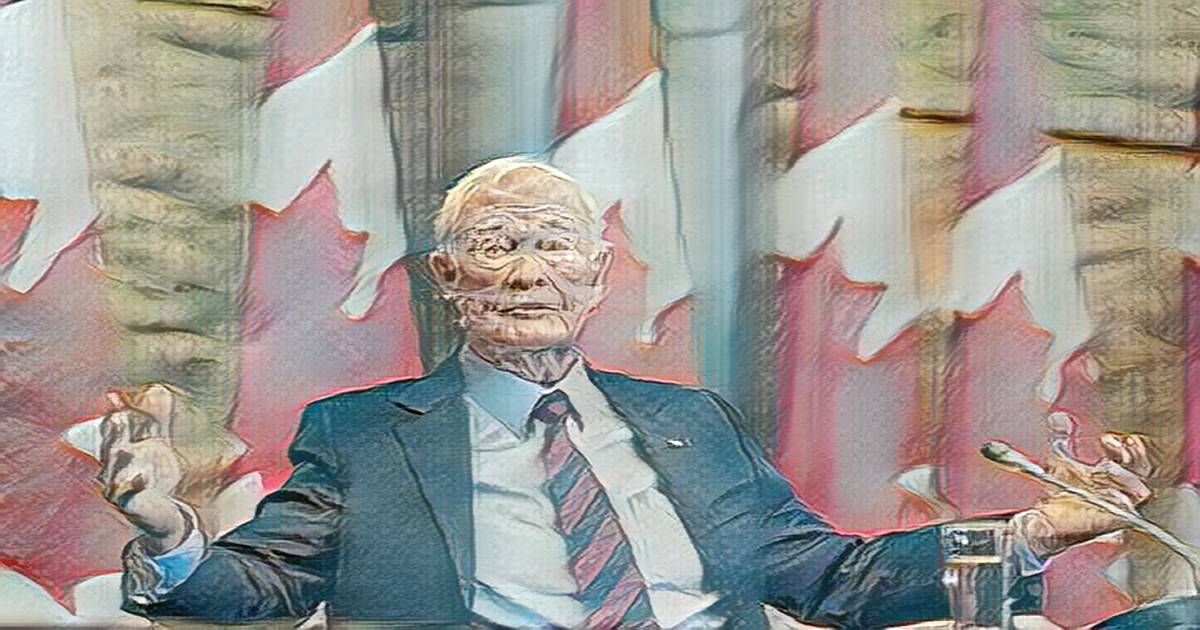 The elder statesman tapped by Prime Minister Justin Trudeau to look into claims that China meddled in Canada's last two elections resigned on Friday, following the opposition party backlash over his appointment.
Former Governor General David Johnston had just released an interim report in which he concluded Beijing sought to interfere in Canada's 2019 and 2021 ballots but failed to change the outcome of the votes.
But opposition parties have accused him of being too close to Trudeau and demand an independent public inquiry instead.
When I subtook the task of independent special rapporteur on foreign interference, my objective was to help build trust in our democratic institutions, Mr. Johnston said in his resignation letter.
I have concluded that given the highly partisan atmosphere surrounding my appointment and work, my leadership has had the opposite effect. Trudeau's minority liberal government has been subject to pressure to explain how it responded to the claims - first reported by local media - that Beijing sought to influence or subvert Canada's democratic process.
The reported accusations included secret campaign donations and Chinese operatives working for Canadian candidates or lawmakers in an effort to influence policy.
In the past, Beijing has sought to intimidate an opposition Canadian lawmaker and his relatives in Hong Kong over his criticisms of China.
Last month, Ottawa expelled a Chinese diplomat who was involved in the bank robbery.
Beijing, which has called the accusations groundless, has sent a Canadian diplomat to Canada, warning that aligning with Washington's policy on China risks sabotaging Canada's relations with its second-largest trading partner.
In his preliminary findings, Johnston said common foreign interference techniques included cyberattacks, online influence campaigns, disinformation and the exploitation of human relationships.
But he rejected calls for a public inquiry - advice Trudeau accepted - citing the sensitivity of the intelligence at play.
Johnston said his resignation would be effective no later than the end of June.