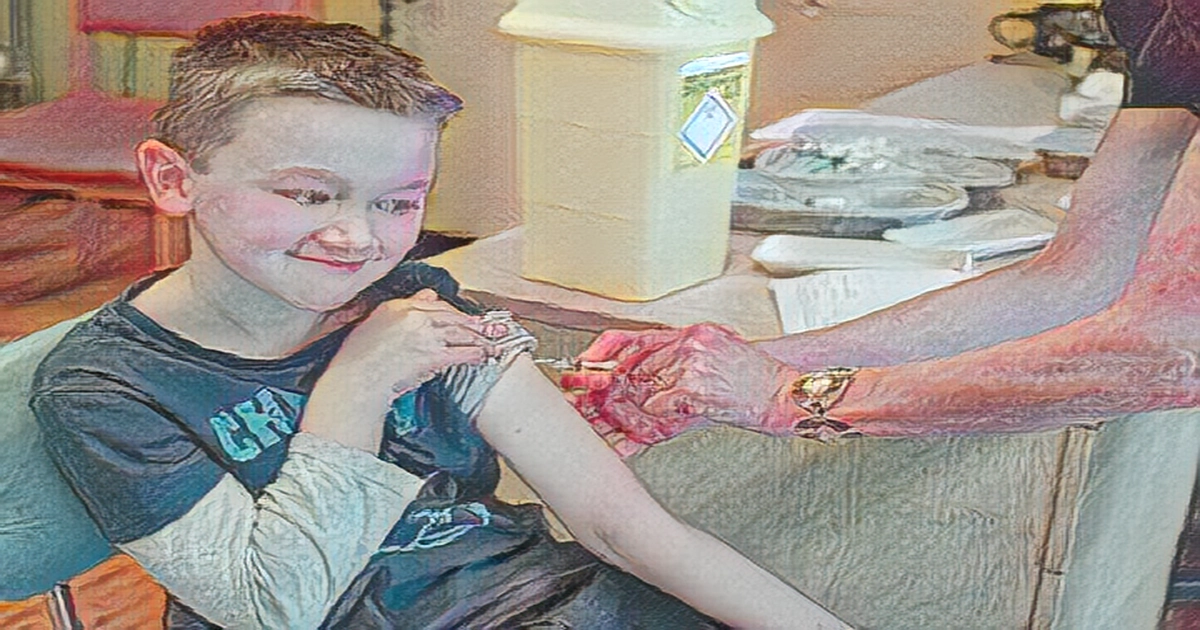 Children who have not received vaccinated against measles may have to enter isolation for 21 days if a classmate becomes infected.
The UK Health Security Agency forecasts 160,000 cases will occur as measles, mumps and rubella vaccination rates are at the lowest in a decade.
Haringey Council and Barnet Council both wrote to parents to tell them that any unvaccinated child who comes into close contact with a measles case could be asked to self-isolate for up to 21 days.
This week, statistics from the NHS England found that over 102,000 children aged four and five starting in reception are not protected against catching measles, mumps and rubella.
Three2,000 children aren't vaccinated in London alone, the NHS revealed, and just three quarters of children in the capital have received the two required doses of the MMR jab, which protects against measles. This is 10 percent lower than the national average.
Measles is highly infectious. One in five cases of the illness requires a hospital visit and the infection can lead to complications in one in 15, such as meningitis and sepsis, the NHS said in a statement.
Symptoms of a measle such as a runny nose, sneezing and a cough, with a rash not showing until they have been infectious for up to four days, Dr Oge Ilozue, a GP and senior clinical adviser to the NHS, said.
The MMR vaccine is given to a child around their first birthday, then again at around three years and four months in time for the start of school year.
Two doses are enough to give life-long protection from becoming seriously unwell with mumps, measles and rubella. Any who has missed any of the vaccinations can catch up at any time.