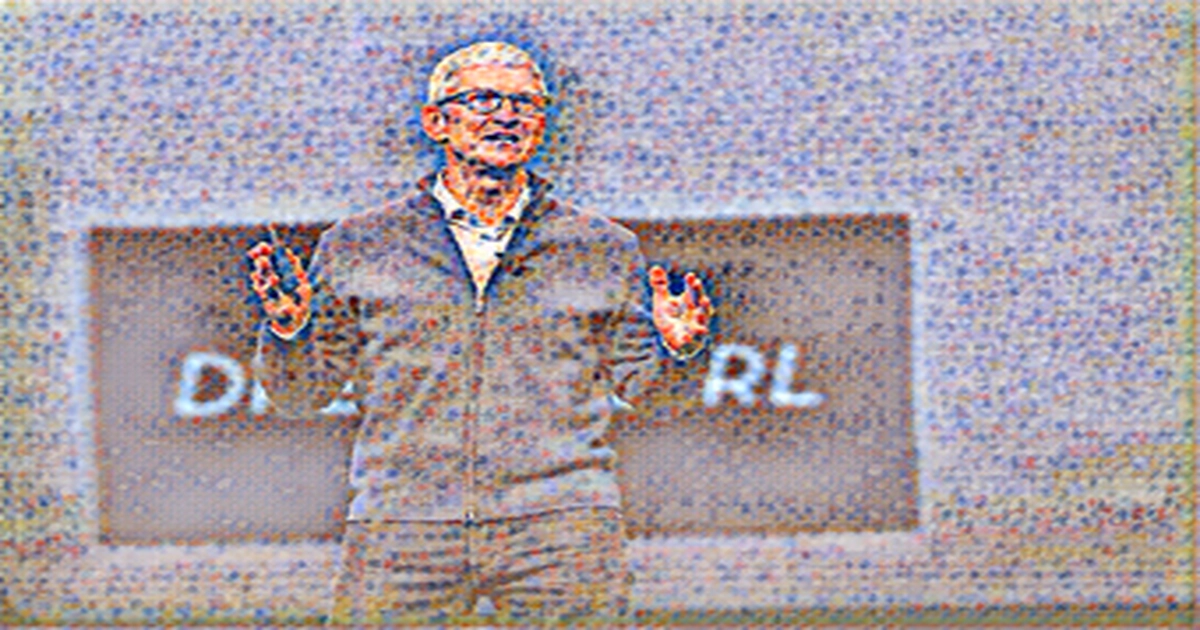 Apple AAPL appears to be on its way to being the first company to hit a $3 trillion market cap. As of the opening bell on Thursday, the company s stock was sitting at $174.91 per share, and it only needs to hit $182.85 before it crosses the historic point.
What sparked the run on Apple's stock? The success of the company's iPhone lineup, not to mention its accessories like the Apple Watch and AirPods, is a big part of the story.
The build-up in anticipation of its next-generation of products, including the company's rumored AR VR glasses and its decision to produce its own chips, seems to have investors eager to jump on the company's bandwagon.
We believe Apple is well on its way to be a $3 trillion market cap in 2022 or sooner as the Street catches up to this growth story, Wedbush s Dan Ives wrote in a recent note.
Let's look at Apple's 2021 performance to get some context. The company's net sales have increased by 21%, 54%, 36% and 29% in the last four quarters. Growth across Apple's iOS, Mac, Services and Wearables businesses has been just as robust as the iPhone sales thanks to the release of the 5 G-capable iPhone 12 in September 2020.
The release of Apple's newest iPads, including a new iPad mini and a M 1 powered iPad Pro, has also been credited with its new Apple Watches and MacBooks, which now run on the company's M 1 line of chips.
Share prices are a bet on a company's future performance. The rumored lineup of Apple has a lot of potential. One of the most enticing rumors is Apple's attempt to build its own electric car. Apple executive Kevin Lynch, who previously oversaw the Apple Watch, was reportedly moved to oversee the company's automotive efforts in September.
In November, Bloomberg reported that Apple is moving ahead with its vehicle program to create a fully self-driving car. The Apple car effort has gone through a number of different things over the years, with Apple moving from an initial vehicle concept to just building the technology behind self-driving capabilities to going back to building its own vehicle.
In January, Hyundai and Kia were linked to a possible deal to help Apple build its car, but the collaboration seemed to fall apart after the automakers let word slip of the team-up.
That doesn't mean Apple gave up on its efforts, with the company pushing forward with its plans on its own for now. It's still not clear when we'll see an Apple Car, with potential timelines ranging from five to 10 years.
There is Apple's AR VR headset and glasses. The company is reportedly preparing to put out a version of its own headset sometime in 2022, with a pair of glasses coming later in the day.
The hardware could give a big boost to the still nascent AR VR industry, not to mention 2021 s biggest tech buzz phrase: the metaverse.
Apple has had to deal with the ongoing effects of the global chip shortage and supply chain, as well as other tech firms in the past. Apple has already had to cut production of its iPhones by 10 million units due to a shortage of chips from Texas Instruments and Broadcom, according to Bloomberg.
In November, Reuters reported that the company was cutting iPad production to feed chips to the iPhone. Nikkei Asia reported recently that Apple is telling manufacturers to halt production of the iPhone due to the chip issue and power problems in China.
Some customers have been forced to cut their losses and pass on the phone because of the limited availability of Apple's iPhone, according to Bloomberg. That led to a decrease in demand for the iPhone.
Apple's stock was up more than 13% over the last three months, and more than 69% year-to-date. That easily outpaces the S&P 500, which is up 25%, as well as other Big Tech names like Google parent Alphabet, Amazon, Microsoft and Facebook parent Meta.
The supply chain issues have curtailed some growth for Apple on this massive product cycle, but we believe that the pent-up demand story for Cupertino is still being underestimated by investors with chip issues as a transitory issue in our opinion.
The tech giant is expected to pass the $3 trillion valuation mark in the coming days or weeks due to Apple's future product line. Nvidia's $40 billion Arm deal is not a huge loss - but it is not a huge loss.
Email Daniel Howley at dhowleyyahoofinance.com via encrypted mail at danielphowley protonmail.com, and follow him on Twitter at DanielHowley.