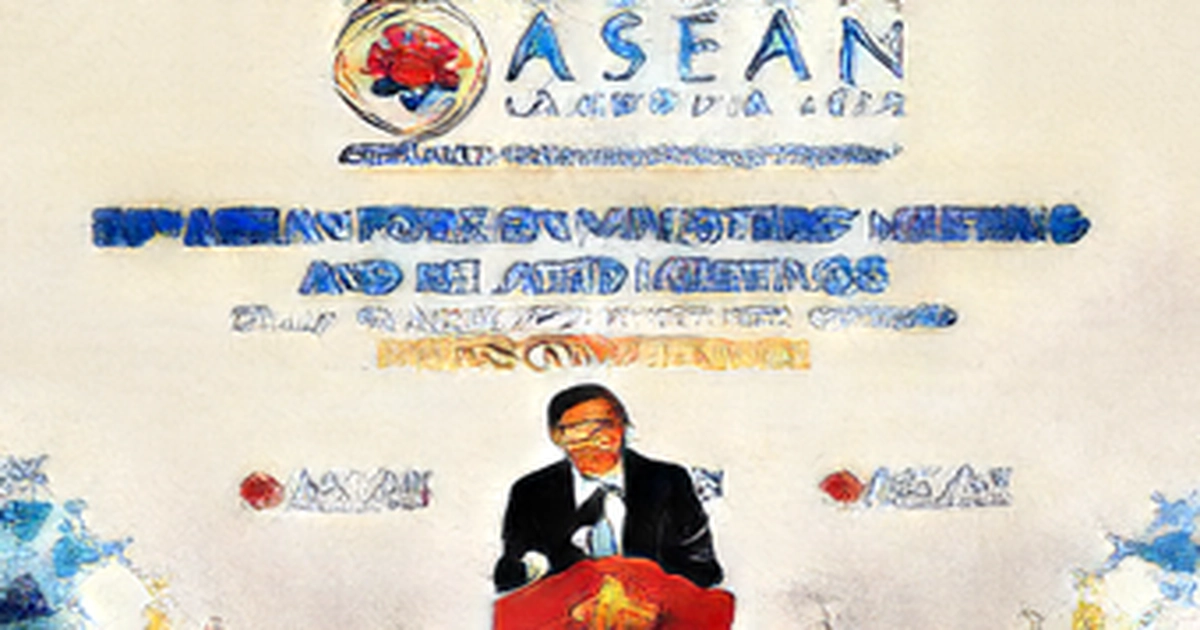 Cambodia's Foreign Minister Prak Sokhonn speaks at the 55th ASEAN Foreign Ministers' Meeting on August 6, 2022 in Phnom Penh. AFP PHNOM PENH - The 55th ASEAN the Association of Southeast Asian Nations Foreign Ministers' Meeting and related meetings have successfully concluded, adopting some 30 documents on regional cooperation, Cambodian Deputy Prime Minister and Foreign Minister Prak Sokhonn said on Saturday.
He told a press conference at the end of the meeting that we have reviewed the progress made so far to strengthen ASEAN's community building, advance regional integration and enhance our cooperation with external partners.
ALSO READ: Green Deal' seen as a good proposal at the ASEAN meeting.
He said that 19 meetings were held back-to- back over the course of three and a half days, with the participation of foreign ministers and representatives from 38 countries.
Sokhonn said that we have adopted and endorsed about 30 outcome documents, ranging from political, security, economic, social, and cultural sectors to external relations.
He said that the ASEAN foreign ministers encouraged the effective operationalization of the ASEAN Regional Reserve of Medical Supplies for Public Health EmergenciesASEAN Regional Reserve of Medical Supplies for Public Health Emergencies due to the COVID 19 pandemic.
He noted the progress of the implementation of the ASEAN Comprehensive Recovery FrameworkASEAN Comprehensive Recovery Framework and its Implementation Plan to speed up ASEAN's COVID 19 recovery efforts.
He said that the ministers also stressed the need to strengthen supply chain connectivity, support economic recovery and improve stability and resilience of the region.
The foreign ministers of the ASEAN and its dialogue partners also exchanged views on regional and international issues of common concern, according to Sokhonn.
Cambodia is the chair of the ASEAN for 2022, which comprises Brunei, Cambodia, Indonesia, Laos, Malaysia, Myanmar, the Philippines, Singapore, Thailand and Vietnam.