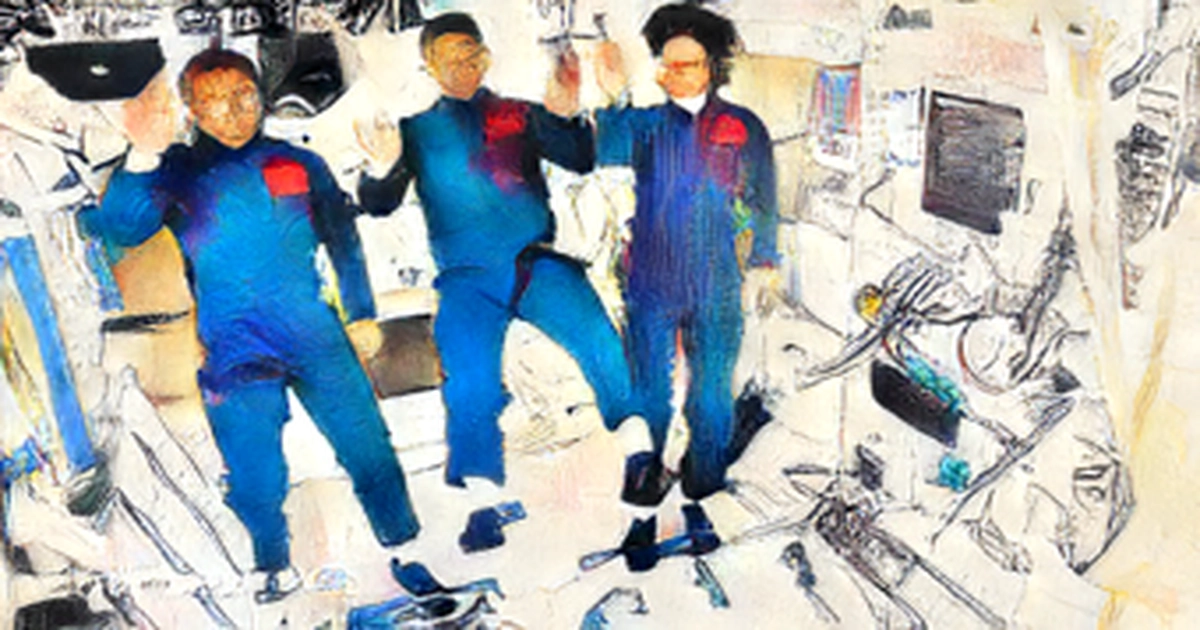 The astronauts of Shenzhou XIV have lots of objectives to complete at the space station.
Astronauts Cai Xuzhe, Chen Dong and Liu Yang from the left wave to the command center on Sunday evening entered the Tianhe core module of China's Tiangong space station. The mission crew of Shenzhou XIV will embark on a tight schedule that involves a series of complex operations during their six month space visit, astronaut Liu Yang said.
At a news conference on Saturday in the Jiuquan Satellite Launch Center in northwest China's Gobi Desert, Liu, the first Chinese woman in outer space, said she and two other astronauts Chen Dong and Cai Xuzhe will be very busy during their stay, as they will be tasked with monitoring the assembly of the Tiangong space station, which will be altered nine times as various components arrive.
The crew arrived in Tiangong on Sunday afternoon.
The two space lab components Wentian and Mengtian will be transported to Tiangong's orbit to dock with the Tianhe core module during the astronauts' tenure. She said that the crew will work with ground controllers to carry out the labs' docking and repositioning operations.
The astronauts will need to prepare for the arrival of the Shenzhou XV crew and Tianzhou 5 cargo ship near the end of their journey, Liu noted.
We will use a new hatch and a new small robotic arm to conduct spacewalks. She said that we will perform a large number of scientific experiments and also offer educational activities for schoolchildren via livestream. This mission will be the first time that Chinese astronauts will celebrate our National Day in space. The mission commander said at the meeting that his crew will make full use of the Tiangong station to conduct sophisticated, cutting-edge experiments and tests to advance science and technology. He said that the scientific and technological achievements that will emerge from Tiangong will benefit people worldwide.
In an interview with China Central Television on Saturday, Liu said she had talked to her daughter and son about her six-month trip.
I explained to my mom why she needs to take part in this spaceflight and why I will be away from home for half a year. I told them what they need to do during my mission period. She said that they were not so happy about my departure, but they said later that they understood.
They told me that they want me to take as many pictures as possible so they can share the beautiful cosmic scenes with their classmates. Cai, who is on his first space flight, told the State broadcaster he will watch TV shows, listen to music and read books on his personal devices in his leisure time. He plans to grow some plants using seeds he'll take to the station.