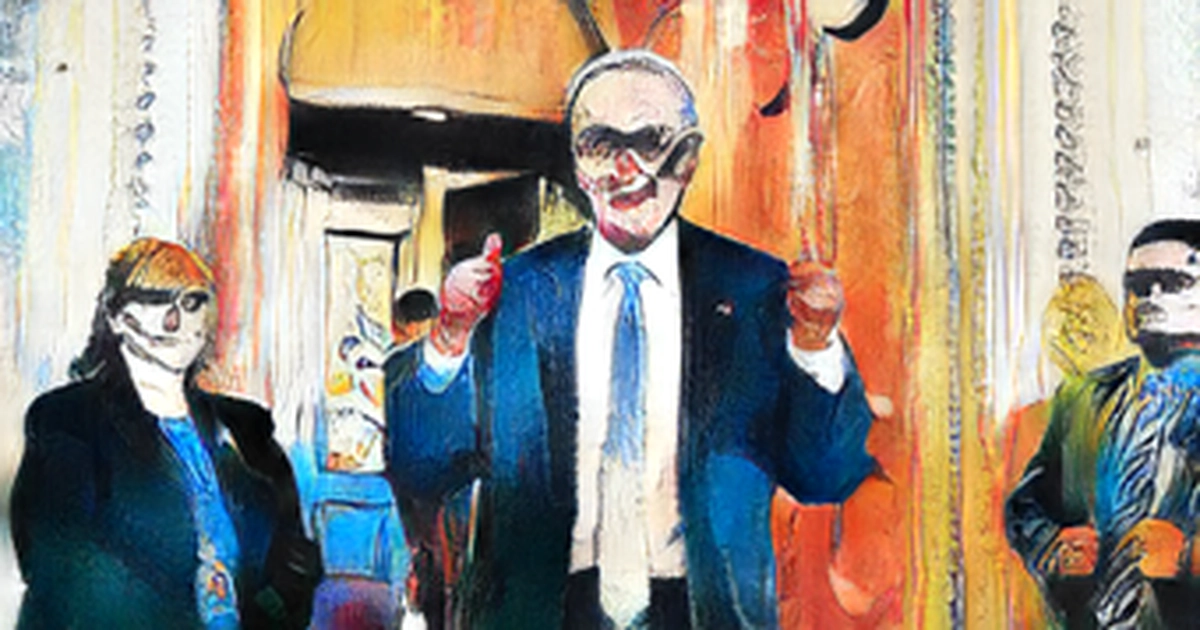 China's military exercises could alienate Taiwan and launch rockets near a Ukrainian nuclear power plant.
Congress was closer to realizing a slew of Democratic priorities when the Senate passed the climate and tax bill after an all-night legislative bender known as a vote-a-rama. The Democratic caucus had to stay united to ward off the changes proposed by Republican senators who voted against the bill. All 50 Democratic senators voted in favor of moving it to the House, where it is expected to be approved on Friday.
The attractiveness of carrots in China's policy on Taiwan has fallen to its lowest point since the end of the Cold War, according to Wu Jieh-min, a political scientist at Academia Sinica in Taipei, Taiwan. In an increasingly democratic Taiwan, few see themselves as future Chinese citizens. Polls show that a vast majority of the country wants to be a version of the ambiguous status quo, not unification on China's terms. History: Taiwan has never been ruled by the Communist Party, but Beijing maintains that it is historically and legally part of Chinese territory. Since the late 1970s, Chinese leaders have tried to coax Taiwan into unification under a one country, two systems framework. The leader of China Xi Jinping is concerned about threats to his rule and the control of the Communist Party. According to a new textbook that explains Xi's vision, opponents of China's claims over Taiwan are the biggest obstacle to unification of the motherland. One person was wounded by a shrapnel and three radiation detection monitors were damaged, but a catastrophe was miraculously avoided, Ukraine s nuclear energy company said on Telegram. Russia, which controls the plant, blamed Ukraine for the attack. Ukraine blamed Russia, with President Volodymyr Zelensky saying that the invading nation had become the first in the world to use a nuclear plant for terror. More news from the war in Ukraine:
Kenya holds national elections on Tuesday, but the campaign may already have changed the country's politics. The voters will decide whether or not to choose Martha Karua as their first female deputy president, and her candidacy has shifted the focus to women. Analysts say Karua could convince the undecided that the presidential candidate on her ticket — Raila Odinga, a familiar face in Kenyan politics, could offer something new. Karua is part of the Kenyan political establishment, but her strong anti-corruption track record counts in her favor. Like other women politicians, she is not immune to gender-based scrutiny. Karua, a savvy politician, has leaned into it, embracing her role as a grandmother and sewing her own dress on the campaign trail. Her prominence has put the spotlight on other female candidates, and at least two are running in races for governor. Some have been harassed or intimidated. Njoki Ngumi, a social commentator who is part of the Nest Collective, said these polls have seen greater awareness and mainstreaming of women's participation in higher numbers and at many more levels. Ngumi believes that the conversation around the election will begin to create an honest or caring awareness of the women's lived experiences among Kenyans, with a third of Kenyan households headed by women. Lynsey Chutel, Briefings writer based in Johannesburg.