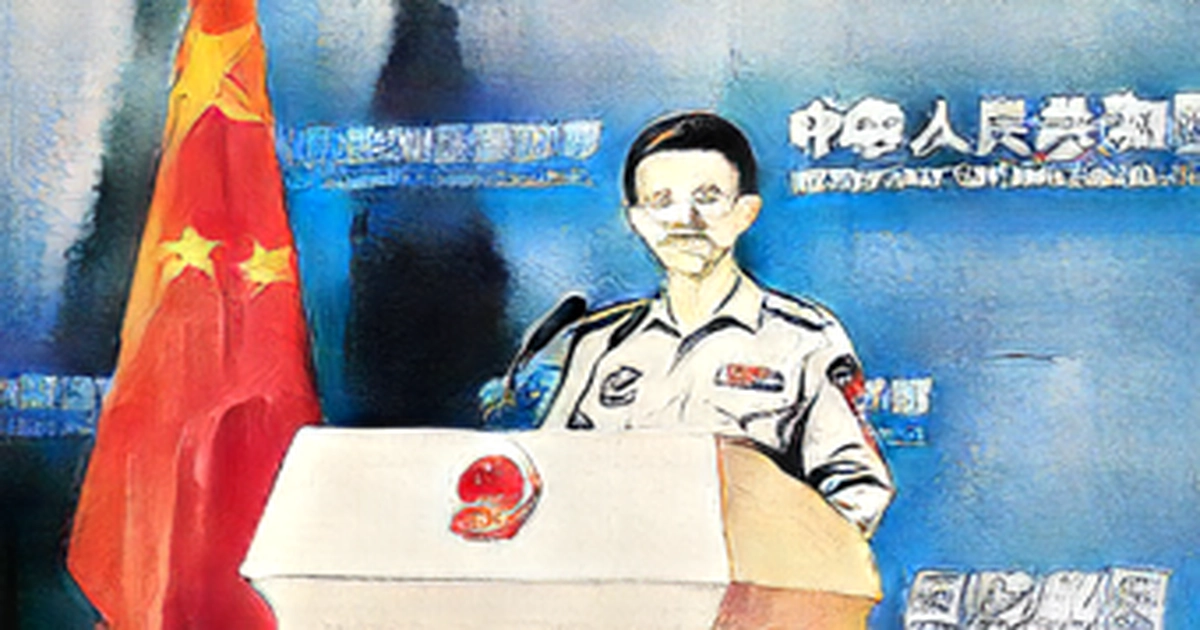 This unidentified file photo shows Wu Qian, a spokesman for China's Ministry of National Defense, speaking at a press conference in Beijing, China. The Chinese defense ministry said on Monday that Beijing's countermeasures to US House Speaker Nancy Pelosi's visit to Taiwan, including the cancellation of three Sino-US military talks, are fully reasonable, appropriate and moderate. Countermeasures are the necessary warning from the US and Taiwan region, as well as the justifiable defense of national sovereignty and security, said Senior Colonel Wu Qian, a spokesman for the Ministry of National Defense.
READ MORE: Halt of military talks shows country's resolve to safeguard core interests.
He made his comments after China announced eight countermeasures on Friday in response to the United States House Speaker Nancy Pelosi's visit to Taiwan island. Three key military dialogues, including the Military Maritime Consultative Agreement, the Defense Policy Coordination Talks, and the Theater Commanders Talk, were involved in the measures.
The US side has aided Pelosi's visit and created tensions deliberately, which must bear full responsibility and serious consequences, according to Wu, who said the current tensions across the Taiwan Straits are fully caused by the provocations of the US.
The Chinese side had made clear its stern position regarding China-US relations, the relations between the two militaries and the Taiwan question, and had repeatedly lodged solemn representations with the US side regarding Pelosi's visit to Taiwan. The US side's actions betrayed their commitments.
The spokesman emphasized that the bottom line cannot be breached and the communication needs sincerity ALSO READ: US condemning China's countermeasures is 'groundless'
Despite its claims of crisis management, the US side continues to create tensions and make excuses for its erroneous words and acts and provocative behaviors, and even resorts to scapegoating to shirk its own responsibility, said Wu. We strongly oppose this. He urged the US side to practically respect China's core interests and major concerns and give up the illusion of containing China by using Taiwan as a weapon of mass destruction.