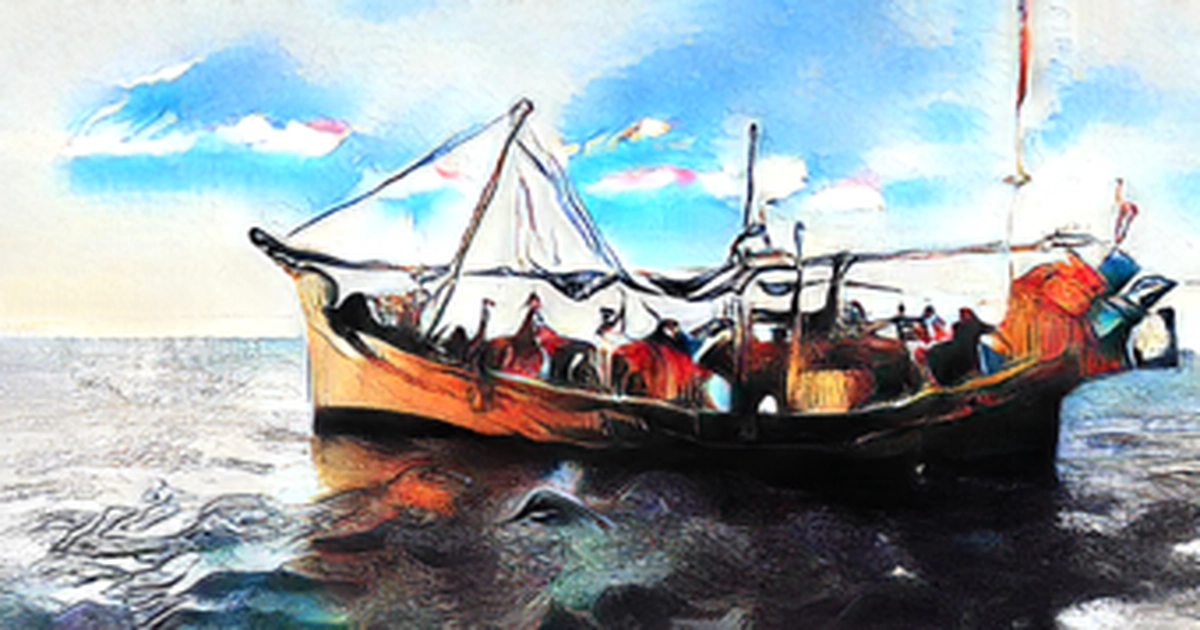 This photo taken on December 27, 2021 shows a wooden boat transporting Rohingya refugees after it was intercepted in the waters off Bireuen, Aceh province and denied refuge in Indonesia. STR AFP Dozens of ethnic Rohingya refugees were dead or missing after a boat carrying about 90 people aboard, including children, capsized and sank in bad weather off the coast of Myanmar over the weekend, according to media reports.
More than 20 survivors were arrested by authorities in Myanmar's Ayeyarwady region, according to the US-funded Radio Free Asia, citing residents in the coastal Shwe Taung Yan district.
The boat, bound for Malaysia, ran into problems within a couple of days after setting out from Sittwe in Myanmar's Rakhine State on May 19, according to survivors.
At least 14 bodies have been recovered, but more than 50 people are still missing, according to Radio Free Asia.
There are only around 600,000 Rohingya Muslims left in Myanmar, a predominantly Buddhist country with a long history of military rule.
ALSO READ: Fire tears through Rohingya refugee camp in Bangladesh
A government spokesman didn't respond to a request for comment on the latest reported tragedy involving Rohingya perishing at sea.
In 2017 more than 730,000 Rohingya fled to Bangladesh.
Malaysia, a Muslim-majority country that is seen as sympathetic but they are not officially recognized as refugees, is the other main destination for Rohingya refugees.
Some 630 Rohingya had attempted sea journeys across the Bay of Bengal between January and May this year, UNHCR said. Women and children made up 60 percent of the maritime crossings.
READ MORE: Dozens of Rohingya missing after boat sinks in Bay of Bengal.
The latest tragedy shows the sense of desperation felt by Rohingya in Myanmar and the region, Indrika Ratwatte, UNHCR's Director for Asia and the Pacific, said in a statement.