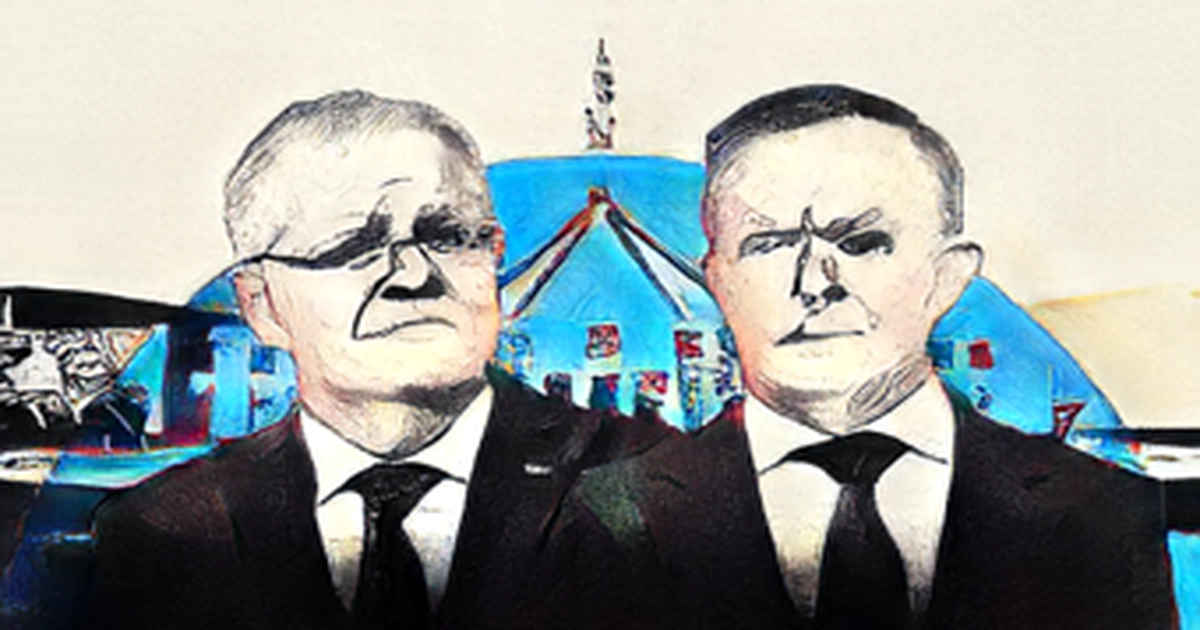 The first leaders' debate on the 2022 federal election campaign is on tonight.
Prime Minister Scott Morrison will go head-to-head in a debate with Labor leader Anthony Albanese in Brisbane.
Morrison is no stranger to leaders' debates. He took part in three during the 2019 campaign. This will be Albanese's first.
The two leaders will be faced with questions from a group of 100 undecided voters, according to Sky News.
It starts at 7 pm tonight, April 20.
The debate is set to take place about a week and a half into the election campaign, and is officially named the Sky News-Courier Mail People's Forum.
We'll be covering it in our election live blog.
These are some of the key themes that have emerged so far:
Debate over what a national anti-corruption watchdog would look like, and whether voters care about it.
Katherine Deves, Mr Morrison's pick for the seat of Warringah, has come under intense scrutiny and has apologised for a series of social media posts in which she made controversial comments about transgender people.
There have been gaffes. Mr Albanese couldn't name the unemployment rate on the first day of the campaign, while Mr Morrison said he misspoke when he got details of the unemployment benefit wrong.
The Coalition was quick to jump on Albanese's language on immigration and offshore detention.
Scare campaigns have emerged early in the day. Morrison turned to the decade-old issue of mining and carbon taxes. Labor is promoting a spurious claim that the Coalition intends to put all age pension payments onto cashless debit cards.
If you feel like this campaign has gone back in time, you're not the only one.