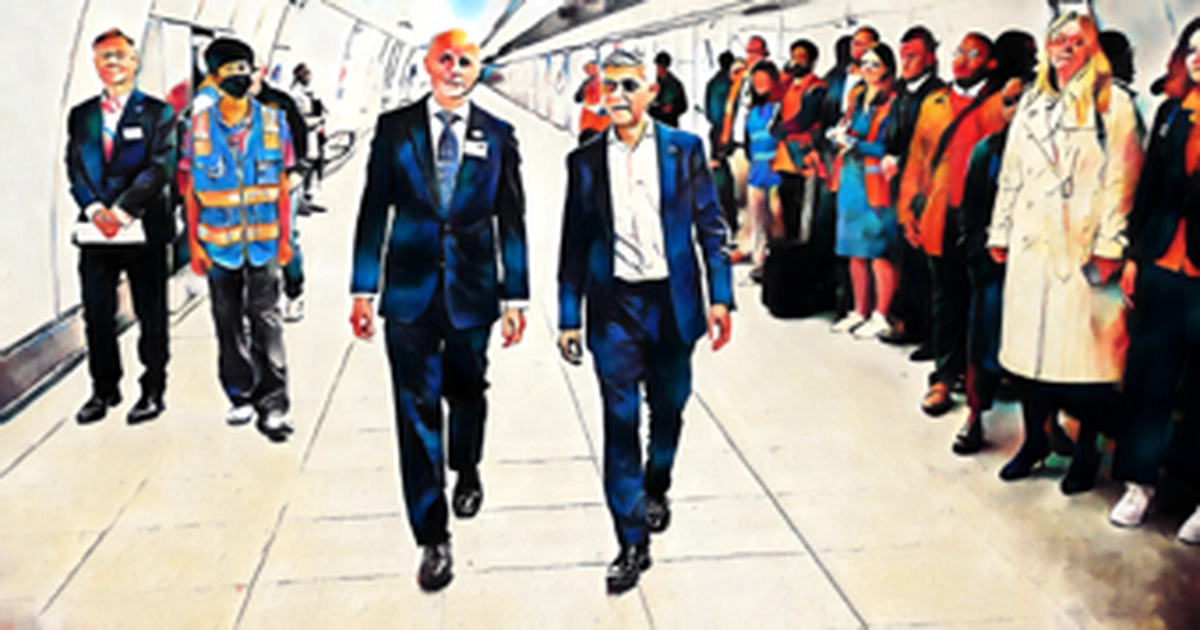 Andy Byford, center left, the commissioner of transport for London, and Sadiq Khan, mayor of London, tour a station on the newly opened Elizabeth line in May.
Mr. Byford, who was revered as Train Daddy during his tenure as the chief of the New York City subway, said he would move back to the United States.
Andy Byford, who rose to prominence during a high-profile stint as New York City subway chief, announced his resignation as head of London's transit system on Thursday, saying he would be moving back to the United States. It was not immediately known what Mr. Byford would do next, but Transport for London said he was closing out of a 33-year public service career. From 2017 to 2020, Byford was affectionately nicknamed Train Daddy, when he ran the Metropolitan Transportation Authority in New York, a name that did not catch on overseas.
He achieved both the new line opening to giddy riders this spring, and the agency secured a long-term funding agreement with the government in August. After the death of Queen Elizabeth II this month, he managed an influx of visitors and logistical challenges. I am blessed to have had such an amazing transport and public service journey and now is the right time to bow out and resume life in the U.S. with my wife, Mr. Byford said in a statement. Andy Lord, the chief operating officer of Transport for London, will take over as interim commissioner. Mr. Byford was revered in New York, a city that rarely shows affection for its leaders, let alone for the head of a troubled transit agency that elicits few positive feelings. On his last day in office, crowds of workers gathered and cheered him, trying to snap selfies.
During his New York tenure, on-time rates improved, fewer trains broke down, and many riders dared to hope that things might get better. He has repeatedly clashed with Andrew M. Cuomo, then New York's governor, a conflict that led to his departure.
The move to London was a homecoming for Mr. Byford, who grew up in Plymouth, England, and was a station manager on the London Underground early in his career. In May, the queen attended the opening of the line named for her, which Mr. Byford said in a statement was the highlight of my career. In an interview in May he said that while he enjoyed his time in New York, I am enjoying almost complete anonymity in London.