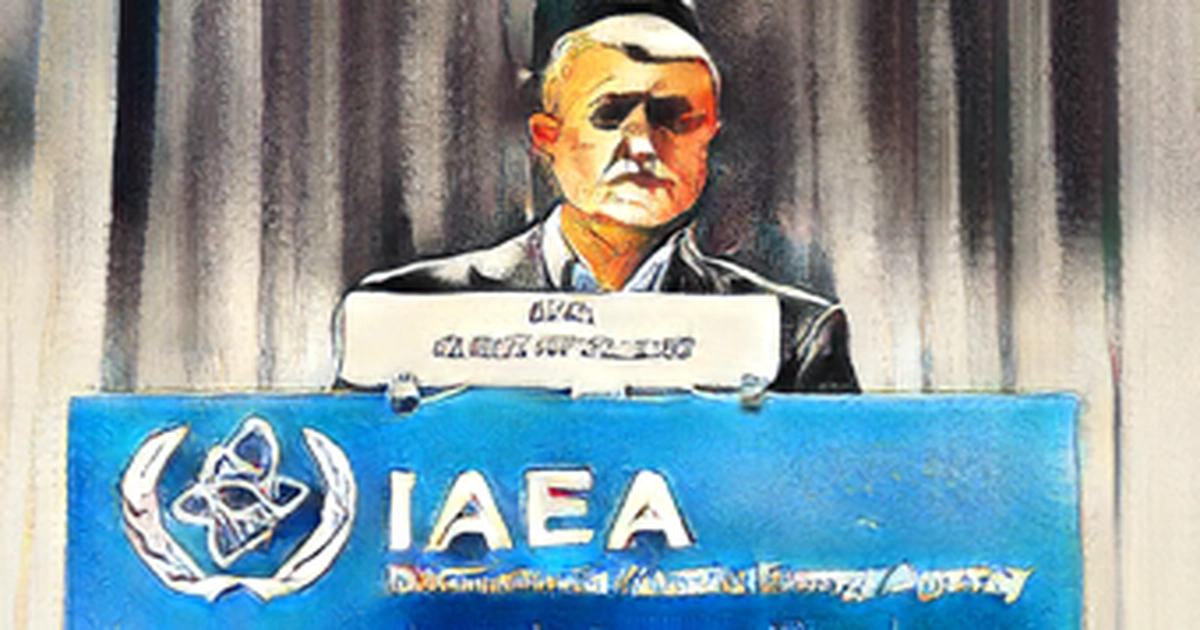 The Chief of the Atomic Energy Organization of Iran Mohammad Eslami looks down as he delivers a speech at the International Atomic Energy Agency General Conference, an annual meeting of all the IAEA member states, at the agency's headquarters in Vienna, Austria on September 20, 2021. JOE KLAMAR AFP TEHRAN Iran's nuclear chief said if the International Atomic Energy Agency would have access to camera images of the Iranian nuclear sites would depend on the outcome of Vienna nuclear talks, the official IRNA news agency reported Tuesday.
Mohammad Eslami, head of the Atomic Energy Organization of Iran, said he is ready to abide by a nuclear agreement in Vienna as long as the other parties abide by all the clauses of an agreement.
READ MORE: Iran demands US response to proposals on stalled Vienna talks.
He said that Iran will continue peaceful nuclear activities regardless of the outcome of a possible agreement in the Vienna negotiations.
Referring to a recent IAEA report saying undeclared nuclear materials found at three sites in Iran have been unaccounted for, Eslami said Iran's answers to IAEA's questions have so far been accurate. According to Eslami, the resolution won't create a new situation and the IAEA must stop political tendencies inside the agency and abide by the law, because of a possible anti-Iran resolution in the upcoming meeting of the IAEA Board of Governors. The Iranian atomic chief said that the decision to enrich uranium to 90 percent is within the authority of Iran.
Following the IAEA's report on May 31, the United States, France, Britain and Germany are reported to be prepared to submit a draft resolution on Iran's nuclear program to the IAEA Board of Governors' meeting.