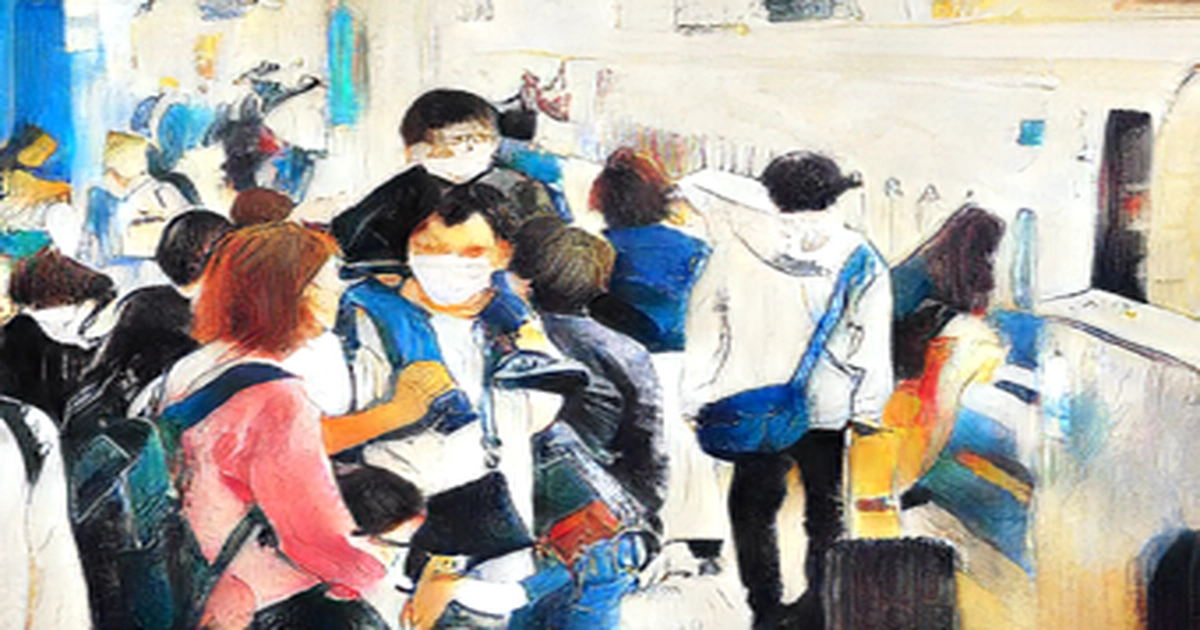 Passengers wait to board a Shinkansen bullet train at JR Nagoya Station on April 29, the first day of the Golden Week holiday period. Kazuhiro Nagashima Crowds at major train stations in the country swelled four-fold compared to a year ago during the Golden Week holidays, in the absence of travel restrictions for the first time since the Pandemic hit in early 2020.
Osaka and Nagoya stations posted significant increases of 5 percent and 14 percent, against even the pre-pandemic year of 2019.
According to estimates from NTT Docomo Inc., many transportation hubs and tourist destinations have experienced significant increases in visitor numbers this year compared to last year, according to estimates.
Even though a sixth wave of novel coronaviruses emerged in early January, despite a drop in cases over the past month or so, there were still concerns at the sites at those sites that were on a par with those recorded in 2019.
Visitor numbers were estimated for Tokyo Station, Nagoya Station, Osaka Station and five other major rail hubs, as well as the Kokusai-dori main thoroughfare in Naha, a tourist draw in Okinawa Prefecture.
The estimates were based on data taken from 9 a.m. to 5 p.m. on May 3 to May 5 and compared to the figures in 2019, 2020 and 2021.
The study found that nine of the nine locations were particularly popular with visitors after a plunge in numbers in 2020.
The crowds at Tokyo and Osaka stations were markedly higher this year compared to last year. The former logged three times as many travelers, while the latter registered a 4.3 fold increase.
The crowds at Tokyo Station this year were smaller than in 2019, accounting for 59 percent of the figure back then.
The Takamatsu station in Kagawa Prefecture on the island of Shikoku saw a decline of 32 percent while Kokusai-dori street saw a 24 percent drop in visitor numbers.
The falloff from 2019 was less than 10 percent at Sapporo, Sendai and Hakata stations.
Japan has confirmed the first case of the novel coronaviruses in January 2020.
It prompted authorities to call on people not to make unnecessary trips to other prefectures during the Golden Week holidays this year, as a state of emergency was declared nationwide.
Emergency curbs were applied to Tokyo, Osaka, Kyoto and Hyogo prefectures last year during the Golden Week holidays. Pre-emergency measures covered many prefectures, including Miyagi, Aichi and Okinawa.
Pre-emergency steps that applied to up to 36 prefectures, including Tokyo, were lifted on March 21.