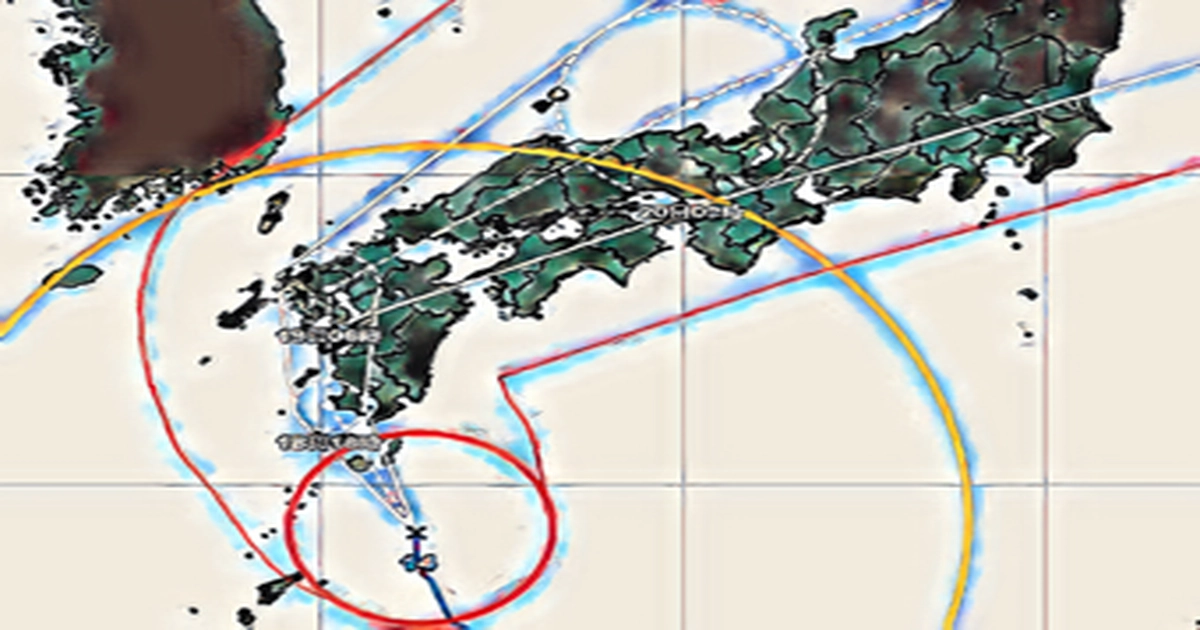 A special warning for heavy rain in Miyazaki Prefecture was issued by the Japan Meteorological Agency on September 18 after torrential rain there.
The agency said it was possible that a 14th of the season had already struck some areas in the prefecture, as the typhoon brought unprecedented levels of rain to that part of southern Japan.
The storm forced bullet train operators to suspend services in western Japan from Sept. 19.
The danger of rivers bursting their banks and mudslides was raised by authorities in Kagoshima Prefecture as an advisory was issued to protect residents in Hioki, Izumi and Nishinoomote cities.
The JMA has issued a special alert for strong winds, high waves and storm surges for Kagoshima Prefecture as the typhoon is projected to come very close to the southernmost main island of Kyushu toward Sept. 19, possibly making landfall there.
As of 10 a.m., about 4,800 people had evacuated their homes in the Miyazaki Prefecture.
Several evacuation centers were filled in the prefectural capital of Miyazaki, according to local officials.
As of noon on Sept. 18th, Kyushu Electric Power Co. said recovery efforts were underway in southern Kyushu to restore power to around 49,000 buildings in Kagoshima Prefecture.
The utility said about 22,000 buildings and 600 or so buildings were affected by power outages in Miyazaki Prefecture and 600 or so buildings in Kumamoto Prefecture.
West Japan Railway Co. JR West announced on Sept. 18 it will stop all bullet train services between Hakata Station in Fukuoka Prefecture and Hiroshima Station on Sept. 19 to avoid the impact of the typhoon.
JR West will suspend services in stages from the evening and fewer runs between Hiroshima and Shin-Osaka stations in the morning of Sept. 19th.
In the afternoon of September 19th, Central Japan Railway Co. JR Tokai said it will cancel bullet train runs between Nagoya and Shin-Osaka Stations, in addition to offering limited services between Tokyo and Nagoya.
JR Tokai said it could be forced to suspend runs between some sections on Sept. 20.