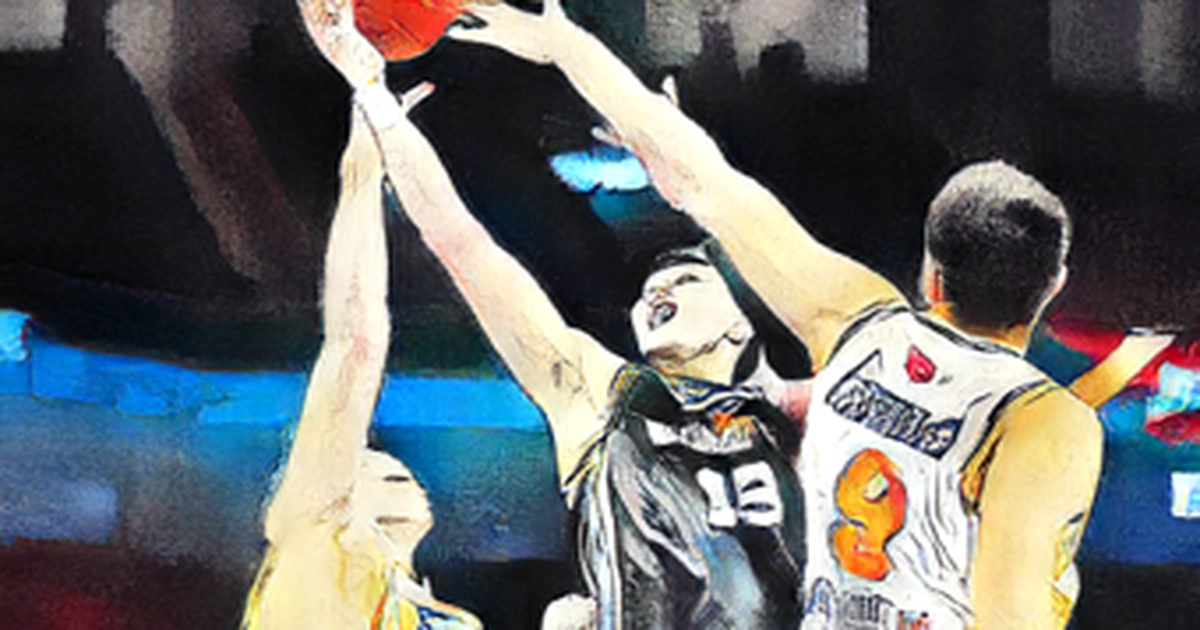 Guo Ailun center of Liaoning Flying Leopards goes for the basket during the 2nd round playoff game against Shanxi Loongs in the 2021 -- 2022 season of the Chinese Basketball Association CBA league in Nanchang, east China's Jiangxi province, April 9, 2022. HU CHENHUAN XINHUA SHENYANG - Chinese Basketball Association CBA champions the Liaoning Flying Leopards said on Friday that the club will stick to its contract extension priority rights with Guo Ailun in the CBA unless he goes to play in the NBA or Euroleague.
This is the first official response from the 2021 -- 2022 season CBA champions after the All-Star point guard Guo, who averaged 21.5 points, 6.5 assists and 3.7 rebounds last season, informed the club that he intended to leave.
ALSO READ: Guo Ailun lifts Liaoning over Zhejiang in the CBA Finals opener.
We'll try to keep Guo Ailun, and we're capable of providing the best platform for him within the CBA, the club told Xinhua.
Guo is promoted from our youth system. He has already become a symbol of the team, having won two CBA titles in his 12 years in the Liaoning jersey. We hope he can stay with us and fight for the next championship. Liaoning said that the club will only give up its priority rights with Guo if he gets an offer from the NBA or Euroleague.
ALSO READ: Yi Jianlian, Guo Ailun pull out of Olympic qualifiers with injuries.
He wants to step out of the comfort zone and challenge himself, enhancing his skills and form to get better prepared for the FIBA World Cup.
We believe that the NBA and Euroleague can give Guo better chances for development, which will benefit the Chinese national team. We are going to give him full support despite the loss of interest in our club. At the end of the Liaoning response, the club said it will always welcome Guo whenever he wants to play for his mother side. Guo is currently in Europe on a training tour with the Chinese national team after he missed the Asian Cup last month, where China lost to Lebanon in the quarter-finals.
The FIBA World Cup will be held in Paris 2024, and will be the qualifying tournament for the 2023 FIBA World Cup. China finished the first round of the World Cup Asian qualifiers with a 4 -- 2 win-loss record.