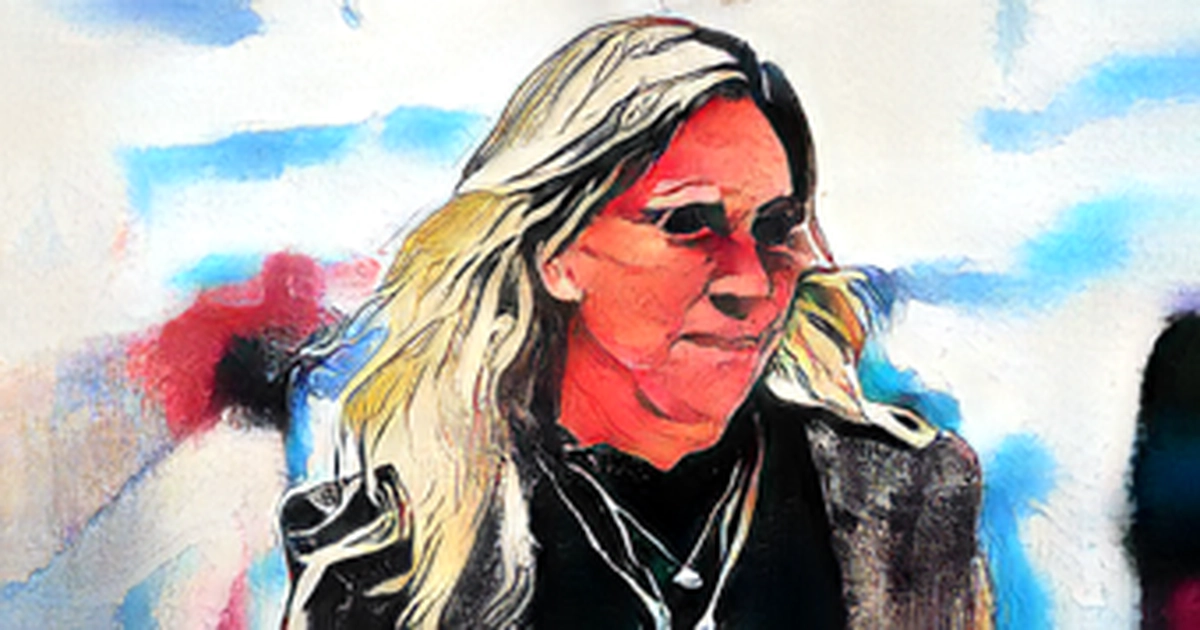 In a court filing on Thursday, the lawyers for Rep. Marjorie Taylor Greene, R-Ga. argued that a text message she is alleged to have sent shouldn't be entered into the supplemental record in a case to knock her off the Georgia primary ballot next month because she has no recollection of it.
I am authorized to say on behalf of Rep. Greene that she has no recollection of this text, since her texts are automatically deleted after 30 days, she has no way to verify anything about it, said a filing by her lawyers.
Her lawyers argue that the text is innocuous. Greene told then White House chief of staff Mark Meadows that some GOP lawmakers were saying President Donald Trump should call for martial law, despite the fact that the text message dates to Jan. 17, 2021.
The message, obtained by CNN, cast doubt on Greene's testimony at a hearing last week that she couldn't recall whether she had advocated for martial law to keep President Joe Biden out of office.
NBC News hasn't been able to confirm all of the text communications, which appear to reveal efforts by Trump and his allies to overturn the results of the 2020 presidential election that went well beyond what was previously known.
In our private chat with only members, several are saying that the only way to save our Republic is for Trump to call for Marshall law. I don't know about those things. I just wanted to tell him. They stole this election. We all know. Please tell him to declassify as much as possible so that we can go after Biden and anyone else! Greene is alleged to have written.
Greene's lawyers raised doubts Thursday about the authenticity of the messages that plaintiffs had asked the judge to consider in a filing Tuesday.
There is no copy of it in its original form, and there is no verifiable source that CNN claims to have gotten it from. They wrote that there was no one to cross-examine and this is hearsay within hearsay.
John Bonifaz, one of the lawyers involved in the challenge to Greene's candidacy, pushed back, telling NBC News Thursday that this is just a lie and never happened, and yet she vigorously defends what the message says. Greene's lawyers said that regardless of its authenticity, the message was still irrelevant, since it has absolutely nothing to do with the January 6th attack on the Capitol, the claimed event of the insurrection, or Rep. Greene's engagement in it. An election and campaign finance reform organization known as Free Speech for People, led by Bonifaz, sued a group of Georgia voters last month to remove Greene from the ballot because of the role she is alleged to have played in the Jan. 6 attack on the U.S. Capitol.
Greene testified for nearly four hours as a witness at a hearing last week and was asked whether she had advocated for martial law before Biden's inauguration.
I don't recall, Greene said repeatedly when she was asked about the conversations and social media posts surrounding the election and the attack on Jan. 6, 2021.
She was still engaged in trying to find a way to stop the transition of power days before the inauguration, Bonifaz said. In our opinion, the evidence is overwhelming and it is not believable that she didn't remember any of this. Attorneys on both sides were given an extended deadline to submit final briefs on Friday.
The plaintiffs' lawyers said that the correspondence further undermines Greene's credibility because it resembled the kind of message with the kind of recipient a reasonable person testifying truthfully would remember. Georgia Secretary of State Brad Raffensperger, a Republican, will decide whether Greene remains on the ballot for the state's May 24 primary.