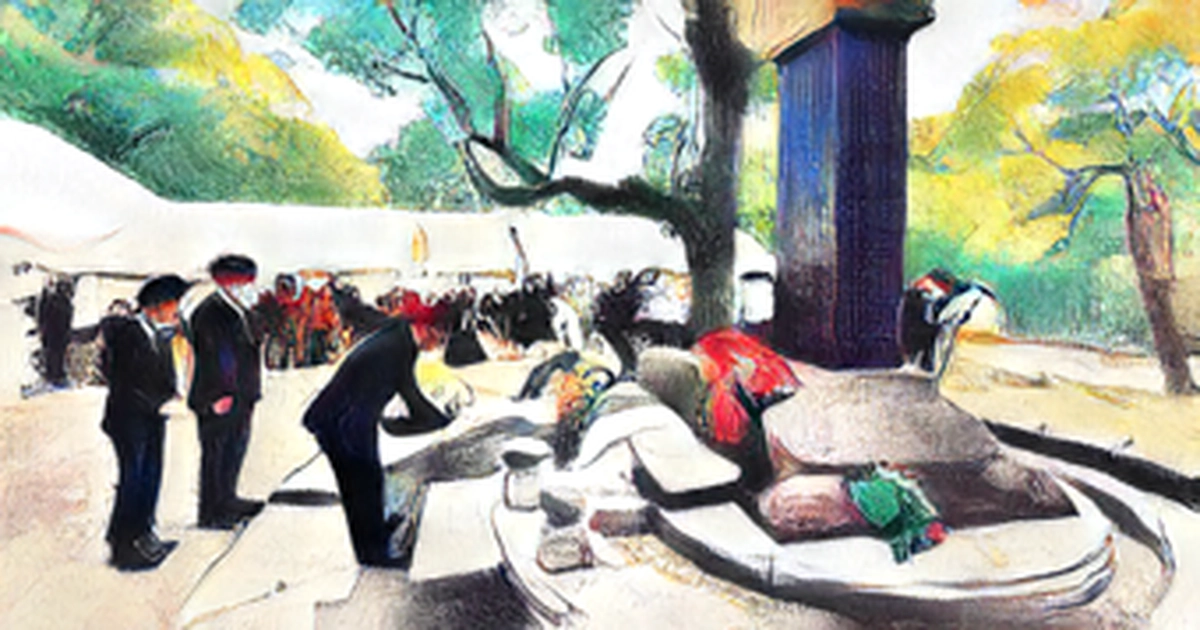 HIROSHIMA Kyodo memorial service was held Friday in Hiroshima to mourn Korean victims of the U.S. bombing of the western Japan city in 1945, including those who had been forcibly brought from the Korean Peninsula before and during World War II.
About 130 participants, including survivors, took part in the event at a memorial to Korean victims in the Peace Memorial Park on the eve of the bombing's 77th anniversary. It was organized by the pro-Seoul Korean Residents Union in Japan, or Mindan.
More than 20,000 Koreans are estimated to have fallen victim to the Aug. 6, 1945 bombing, according to Mindan's Hiroshima Prefecture chapter.
The names of 16 survivors who died over the past year had been added to the list of Korean victims of the bombing. The list, which now contains 2,802 names, was put back in the monument on Friday.
The Russians have taken the lives of many Ukrainians and is threatening to use nuclear weapons, Yo Gon I said in his remarks, We must not repeat the tragedy. Among the participants was Shizuka Morita, 53, daughter of atomic bomb survivor Lee Jong Gun, who died on July 30 at the age of 93.
He said it was heartbreaking to think just how worried his compatriots who traveled to Japan must have felt as they were dying. I want to carry on my father's wishes that there should be no nuclear weapons or war. Japan annexed the peninsula in 1910 and ruled it until the end of the war in 1945. Many Koreans ended up coming to Japan during that period, including as laborers due to a shortage of workers in the country.