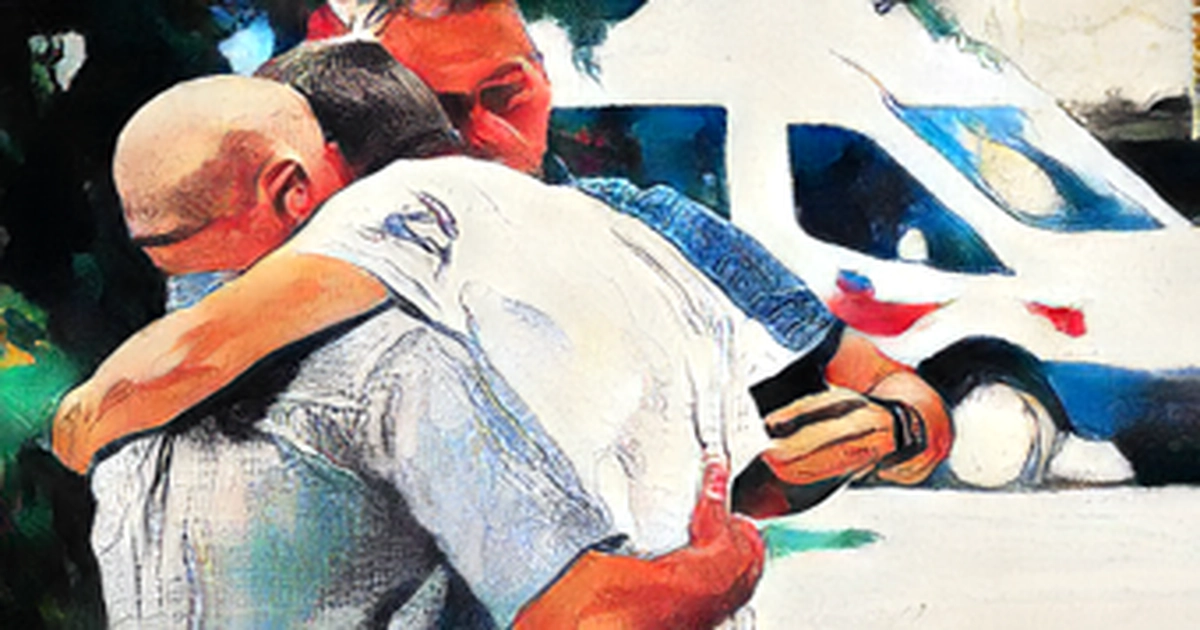 According to Montenegrin Police Chief Zoran Br anin, the suspected shooter first attacked a family that was living in his house as tenants.
He killed two children, 8 and 11 years old, using a hunting rifle, and injured his mother, who later succumbed to her wounds in a medical facility, Br anin said.
He then went out in the street and used the same rifle to shoot other residents of the settlement. A witness told RTCG that the shooter indiscriminately shot people as he walked through the street. Authorities say they have identified the attacker -- said to be a 34-year-old man -- and that his rampage was brought to an end when he was shot dead by a civilian. State prosecutor Andrijana Nastic talks to the forensic team at the house where a gunman started a mass shooting in Cetinje, Montenegro August 12, 2022. A firefighter walks by a loudspeaker on the site of the attack in Cetinje, 36 kilometers 22 miles west of Podgorica, Montenegro, Friday, August 12, 2022. Three of the injured victims are in a critical condition, according to the head of the Montenegro Ljiljana Radulovic. On Friday, Montenegro's President Milo Ukanovi said he was deeply shaken by the news. I express my sincerest condolences to the families of those who lost their loved ones. In these difficult times, all of us as a society must stand in solidarity with them, ukanovi said on Twitter.