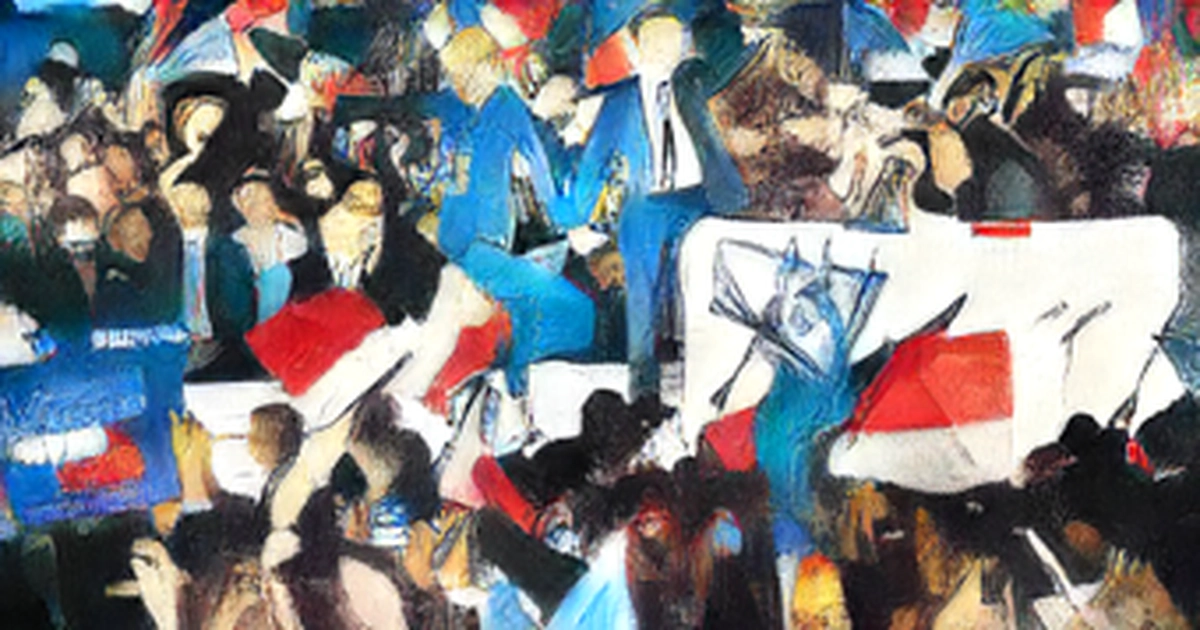 An announcement of a visit by top US officials to Kyiv is part of the announcement, while New Zealand and Japan announce closer diplomatic ties.
President Emmanuel Macron of France won a second term, defeating the far-right leader Marine Le Pen in a close competition and becoming the first French president to be re-elected in 20 years. Early projections showed Macron as a centrist, gaining 58.5 percent of the vote, compared to Le Pen's 41.5 percent. His victory was much narrower than in 2017 when the margin was 66.1 percent to 33.9 percent for Le Pen, but wider than appeared likely two weeks ago. The contest hinged on economic issues, and Macron, distracted by his fruitless Russia diplomacy, never showed real concern for the financial difficulties French people have faced during the Pandemic and the war. His promise of stability and his effective stewardship over the Covid 19 crisis appears to have prevailed over the strong temptation of an extremist lurch toward nationalism.
Analyzed by Le Pen, the leader of an anti-immigrant movement, tried to sanitize her image in an effort to soften her xenophobic program, and bring the extreme right closer to power than at any time since 1944. Russia: The election has a significant impact on the war in Ukraine. Le Pen, who owes millions to a Russian bank, is a long-time Moscow ally and heads a party hostile to NATO. European officials expressed their relief after Macron won the election.
Prime Minister Jacinda Ardern of New Zealand and Prime Minister Fumio Kishida of Japan spoke about growing strategic challenges in the Pacific. Two days earlier, the Solomon Islands said it had reached a security agreement with China, which caused unease among Western-aligned powers in the region.
After Macron won, relief for his supporters. Ardern and Kishida also emphasized their opposition to unilateral actions that seek to alter the status quo by force in the East and South China Seas, most likely a reference to Beijing's efforts to build artificial islands for military use and encroach on disputed territories. Tokyo has long been trying to join the Five Eyes intelligence partnership, through which the United States, Canada, Australia and New Zealand share intelligence. Members were concerned about the security of the Japanese intelligence community, but the country has overhauled its methods. New Zealand has faced questions about its reliability as an intelligence partner because it is so economically dependent on China, the largest purchaser of its exports.
Belle Island is located in Detroit. Boston's Emerald Necklace. The U.S. Capitol is of course. These iconic public spaces, and others, came from the vision of landscape architect Frederick Law Olmsted, born on April 26, 200 years ago. Audra D. S. Burch writes in The Times that his creations are more important to American life than ever. Olmsted saw parks as an oasis for fresh air and safety. The park should, as far as possible, complement the town, he wrote. Openness is something you can't get in buildings. Audra writes that his parks helped sustain the mental and physical health of Americans and their social connections during the epidemic. Some of his parks were the staging grounds for social justice protests. Olmsted understood the promise of the park as a social force that would become an amenity in city life over the decades, Audra writes. He saw parks as sites of healing and common grounds forging communities, unstratified by race or class or faith. The young nation that Olmsted served might be unrecognizable to him today, Audra continues, except for the rituals preserved and encouraged by his own creations: